Sony Xperia Honami reboots the Z in leaked phablet images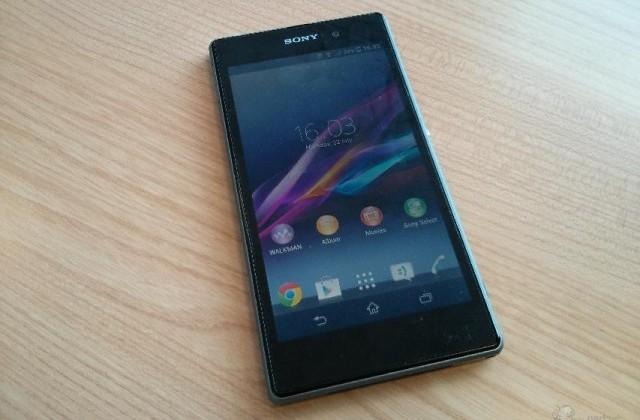 If you'd been expecting the larger-than-life Sony Xperia Z upgrade code-named "Honami" disappear any time soon, you're in for a surprise. What we're seeing today are the most legitimate-looking images of the device that'll sit aside the Sony Xperia Z Ultra for size, here coming in with a black rim and that same lovely circular power button that makes the Z feel premium. Now we've just got to have a chat about the return of the full-glass-back.
You'll find a single flap covering what we must expect is a set of microSIM and microSD card ports, this alongside the power button on the right side of the device. Below that you'll find a dedicated camera shutter button and a loop. The loop sits on the bottom right as a hole that busts through to the bottom, this allowing you to add dongles galore at your leisure.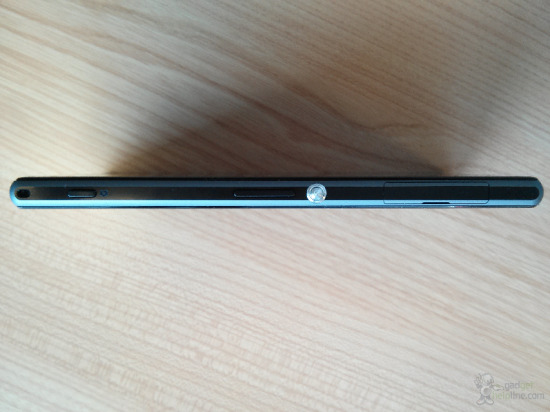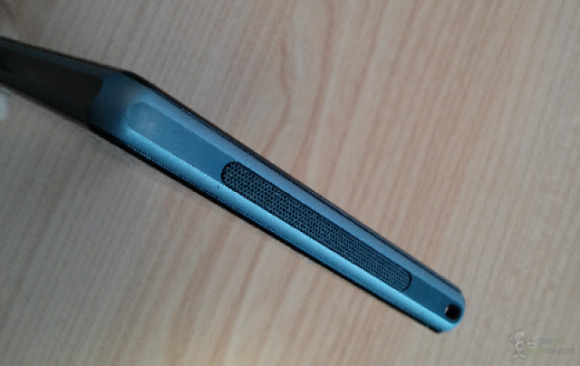 Also along the bottom you'll find a large speaker grille, this telling us two things:
1. This device won't be waterproof.
2. Sony may place a lot of faith in this device's audio prowess.
It would appear that one of two things is also true of this device, given the appearance of its display in this set of photos:
1. This is a rack model, meaning the display is printed, not actually a display at all.
2. This entire device has been fabricated.
Assuming the first is true, we can still roll out a collection of specifications that've been tipped for the final release of what we still hope is a very real device. It begins with a 5-inch AH-IPS LCD display with "Triluminous" technology and 1080p sharpness. This is paired with a Qualcomm Snapdragon 800 quad-core processor and 2GB of LPDDR3 RAM for good measure.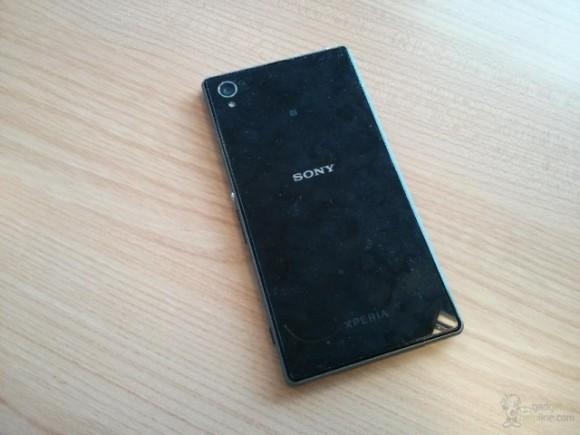 Inside you've got a 3030 mAh battery and on this device's back sits a 28mm equivalent Sony G lens and a 1/2.3-inch 20.6MP Exmor RS BSI sensor. The whole unit is said to be approximately 9mm thin, making this just about the most fragile-looking device on the market – but NO WORRIES, we've not dropped the Xperia Z yet!