SlashGear Week in Review - Week 42 2008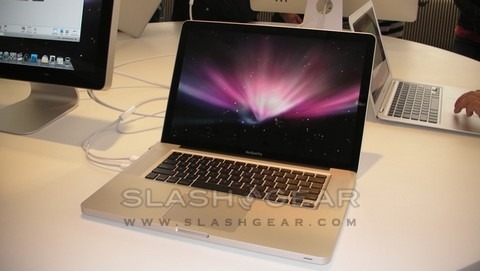 Biggest news of the week has to be Apple's MacBook event on Tuesday, where Steve Jobs announced the new MacBook and MacBook Pro – complete with slick unibody aluminum casings – together with a MacBook Air upgrade and a brand new 24-inch Cinema Display.  Check out our full summary of all the news, then stop by the MacBook and MacBook Pro video unboxings.
If OS X doesn't take your fancy, SlashGear spent some time hands-on with Toshiba's Satellite A305; the full review is here.  We also heard about ASUS' upcoming touch-enabled netbooks, which are due next year, as well as the Dell Inspiron Mini 12, a 12-inch version of the current Dell Inspiron Mini 9, that has been all-but-officially confirmed thanks to the company's own website.
If you can't wait until then, how about the Samsung NC10 netbook, with what could be the best keyboard on a budget ultraportable to-date?  As with most other netbooks it uses Intel's 1.6GHz Atom CPU, but all that could change in the nearish future after AMD outline their own super-efficient processor strategy in November.
Elsewhere, Sharp took the wraps off of the first LCD HDTV with a built-in Blu-ray recorder, and at the other end of the screen spectrum we all got very jealous over Korea's diminutive 7-inch Nanovision MIMO USB displays.  With optional touchscreens and digital TV tuners, I really really want a few lined up on my desk.  In gaming, meanwhile, most interesting story to my mind this week was the suspicion that the next-gen Xbox console would be able to unlock extra features and functionality in games intended for the Xbox 360.  It's all rumor right now, but it would certainly give the company an edge over rivals Nintendo and Sony.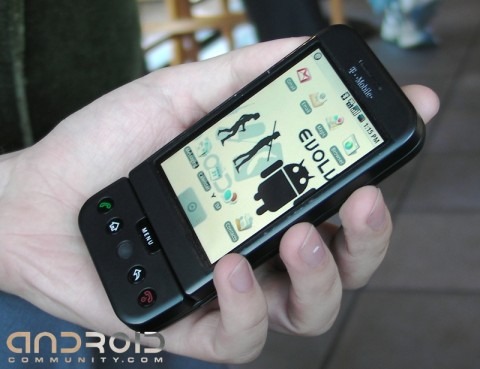 In mobile news, top story is the first exclusive review of the T-Mobile G1 powered by Google Android.  Possibly the most anticipated device of the year, after the iPhone 3G (though that's still being argued), there's not space to do this 'net-enabled device justice here so click over to the full coverage at our sister site, Android Community.
As for other handsets, RIM was the subject of some serious rumors about a touchscreen Bold with full QWERTY keyboard, together with an updated Storm set for a May unveil.  A whole lot closer is the HTC Touch HD, albeit not for the US, which we now know will get its European release on November 6th.
Look out for our Apple MacBook and Apple MacBook Pro reviews early this coming week!