Apple MacBook Pro revealed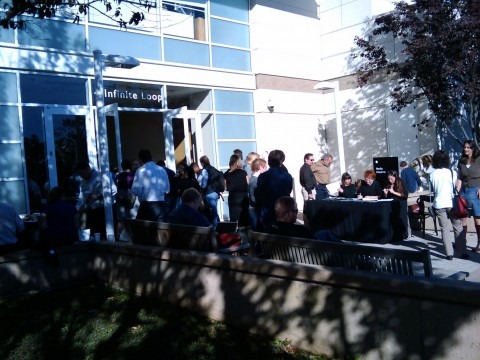 Rumors ran right up until a few hours before the Apple notebook event today and it seems most are being proven true. We got our first look at the new MacBook Pro today and as Steve Jobs said, "It's just gorgeous."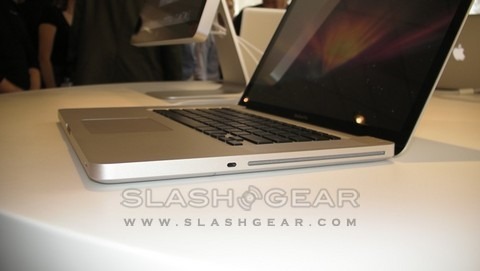 The new MacBook Pro will feature the new manufacturing process for the casing, carved from a solid brick of aluminum, called a "Precision aluminum unibody enclosure," possess the NVIDIA GeForce 9400 M graphics card with a 9600M GT that is state of the art, and we learned that those leaked photos from yesterday were 100% real. Yes, there will be TWO graphics cards in the new MacBook Pros, and you will have the option to switch between them. The integrated 9600M GT is meant for better battery life. It's basically a difference of one hour.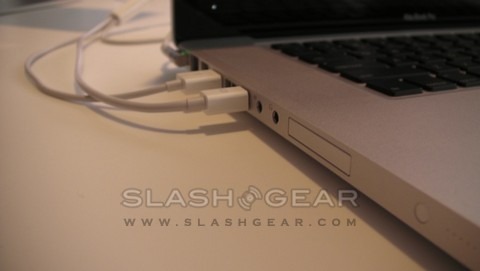 A new multitouch glass touchpad is 39% larger than the current touchpads and the whole thing is a button. You will be able to have multiple virtual buttons and utilize new 4-finger gestures through software. The glass has also been optimized for "silky smooth travel."
Also featured is an all glass display with all the connectors off to one side. It's an instant-on LED display and has a mini display-port socket. iSight is built-in as is a microphone. A magnetic latch has also been thrown into the mix to replace the old design. There's a sudden motion sensor for drops and knocks, too.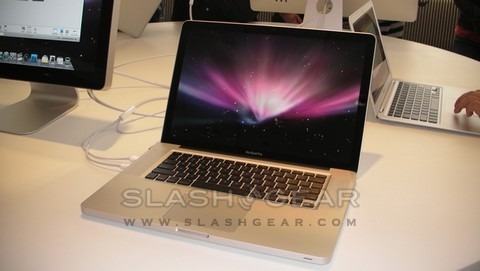 Other features include a slot-load drive, magsafe power adapter, and the battery indicator has moved to the side. Ethernet, Fireware 800, 2 USB ports and a mini display port are all standard. SSD will be optional.
The new MacBook Pro is the thinnest yet, at just 0.95-inches thick. WiFi N and Bluetooth are built in and the packaging is actually 37% less than on previous models. This alone helped Apple win the EPEAT Gold Award.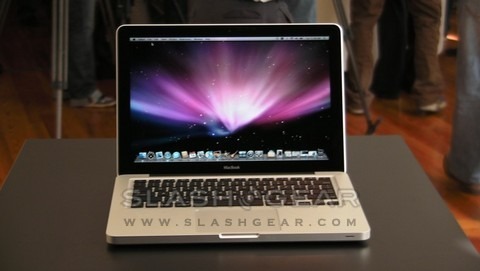 There will be two new models and both are shipping today! Both will feature a 15.4-inch LED backlit display. The first will cost $1999 and possess a 2.4GHz Core 2 Duo processor, 2GB DDR3 RAM, NVIDIA 9400 and 9600. The $2499 model will have a 2.53GHz processor, 4GB RAM, double the graphics memory and a 320 GB HDD.