SlashGear Week in Review - May 18th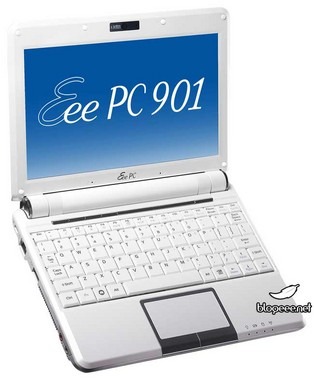 ASUS continued their assault on the budget computing market this week, with the Eee PC 900 finally launching in the US while its Intel Atom powered sibling the PC 901 broke cover.  We also saw a live photo of the Eee Box B202, a desktop version.  It looks as though the rumors of a separate Eee brand could be true; the ASUS logo is notable for its absence on the new products.  Meanwhile, OLPC and Microsoft finally shook hands on a Windows XP deal for the XO education notebook, and Fujitsu showed off their own Atom-based ultraportable, the U2010 UMPC complete with 3.5G WWAN and GPS.
Grown up laptops made headlines too, courtesy of Acer and OCZ.  The former finally rolled out their Aspire Gemstone Blue media laptops, which boast true high-definition screens among other things, while the latter unveiled a DIY gaming notebook in which you select your own components.  Whether there's a market for it remains to be seen.
In gaming news, there was happiness for Wii owners as Nintendo launched WiiWare, a download service offering mini-games.  It kicked off with just six titles available, but expect that number to bloom once developers get to grips with the system.  For PC gamers, though, there's been disappointment, as Lucasarts explained they wouldn't be releasing a PC version of the upcoming Star Wars: The Force Unleashed game.  It seems the PC's flexibility has been its downfall here; the studio claimed the broad spectrum of computing capabilities meant standardising the experience was impossible.  If reading that makes you angry, then how about a bash on the Guitar Hero IV drum kit, which was spotted for the first time this week.
Elsewhere, we've seen Microsoft's cheaper alternative to the Surface multitouch table, TouchWall (which they're still refusing to release), a Blue Phase LCD panel prototype from Samsung, and leaked information on the ATI Radeon HD 4800-series video cards which should launch next month.  Bizarrely, there's also been a set of jet-propelled personal rocket wings and a solar-powered bra (and here's me not even realising bras needed to be powered – oh, the relentless march of technology!)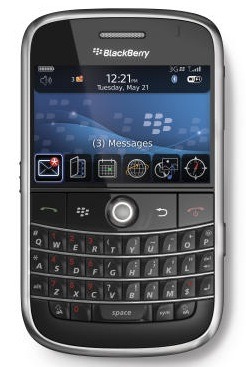 RIM held up their hands this week, waving an official launch of the BlackBerry Bold, the phone previously known as the 9000-series and the company's first 3G device.  Despite review handsets being far from anybody's hands, the debate as to whether it's an iPhone-killer has already started in earnest.  Apple, though, are too busy preparing for WWDC '08, with a confirmed Steve Jobs keynote and an ongoing 3G iPhone rumor, that'll kick off June 9th.  We'll have live keynote coverage over at iPhone Buzz, so make sure to join us then!
We also reached a personal milestone this week: 10,000 posts on SlashGear.  It's taken a little under three years to reach that point, and in the meantime our family in the blogosphere has been growing.  We've a dedicated iPhone & Mac Tablet site, iPhone Buzz, and two cellphone sites; PHONE Magazine caters more to the North American market, while SlashPhone concentrates on Europe and Asia.  We're really excited about what the next 10,000 posts on SlashGear might hold; thanks for reading!