ATI Radeon HD 4800-series leaks: June launch for next-gen graphics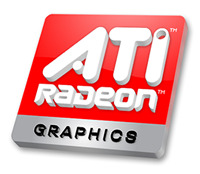 AMD is set to replace a large percentage of its current video card range starting from next month, according to a recent leak, as the ATI Radeon HD 4800 series supersedes the existing 3800 series.  Key improvements will be the inclusion of AMD's GPGPU physics processing, hitherto limited to the high-end cards, and improved HD video decoding that takes the strain off the main CPU.  Certain models will also be able to route 7.1 surround sound via HDMI.
June will see the mid-range Radeon HD 4850, complete with 512MB of memory and a faster processor than its 3850 predecessor.  That will be followed in July by the 4870, which apparently manages to exceed the performance of the previous 3870 X2 despite only having one CPU compared to the earlier card's two.  A dual-CPU version, the 4870 X2, will also launch.  While most of the cards are believed to have 512MB of memory, AMD is apparently making a cheaper 256MB version of the 4850 for OEM system builders.
The 4850 is expected to retail for between $189 and $219, while the 4870 will come in at between $249 and $279.  No pricing has been leaked for the dual-core version.  More detail at TG Daily.