OLPC and Microsoft finally reach XO Windows deal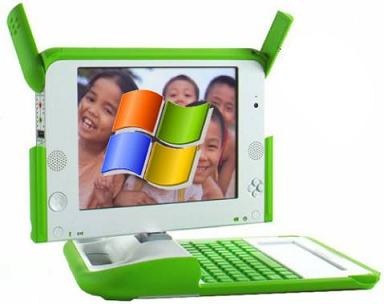 After a great deal of "are they, aren't they?" rumor and negotiation, the One Laptop Per Child (OLPC) project have finally agreed a deal with Microsoft to put Windows XP on the low-cost notebooks. As a result, starting from next month a Windows version of the XO machine will be available in five or six countries, with a large scale release following in August or September. However, unlike early rumors, the XO will not – at least initially – be able to dual-boot between Windows or the original Linux-based OS.
"We view it as a major opportunity for OLPC to expand and expand in a couple of ways. One is to have a broader acceptance in the community and the other is to have more software and software developers available" Nicholas Negroponte, OLPC founder
The ability to run Windows has been a deal-breaker in several of the countries OLPC has negotiated deals with. Negroponte quotes Uruguay as insisting that any machines they ordered must be compatible with the Microsoft OS. While others have been less demanding, the project founder describes the software confirmation as a "virility test".
In order to get XP working with the XO, Microsoft had to develop a way for the OS to boot from an SD card. It also needed to code new drivers for the laptop's touchpad and convertible eBook reading-mode. Meanwhile, OLPC is looking to port their unique Sugar GUI over to Windows, though whether this will be solely for the XP version of the XO or made available to other machines is unclear.
No confirmation of which six countries will be first to get the Windows OLPC notebook has been given.
[via ZDNet]