SlashGear Week in Review - May 11th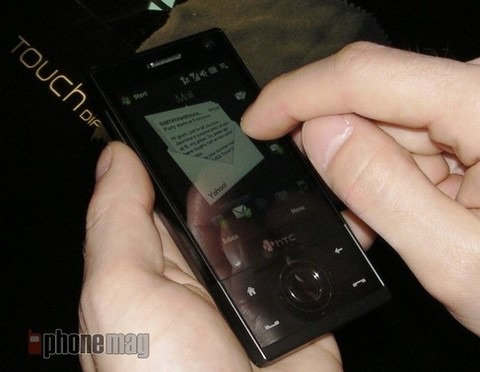 This week's highlight has been the SlashGear team knuckling down to cover HTC's London launch of the Touch Diamond smartphone.  Our hands-on video of the Windows Mobile 6.1 device is pulling in some serious views, so if the thought of a 3G iPhone is leaving you cold then you need to be checking out the competition.
Meanwhile, budget ultraportables continued their onslaught, with pre-order pricing for both MSI's Wind and HP's XP version of the 2133 Mini-Note announced.  ASUS hasn't been letting the grass grow under them either, confirming that the Eee PC 900 will hit the US on May 12th.  Slightly bigger, word of Dell's upcoming Inspiron 1435, 1535 and 1735 ranges leaked, bringing with them some of the XPS' specs including optional 3G and Blu-ray.
Speaking of notebooks, Hitachi kicked back at rival Fujitsu with the announcement of their 320GB 7,200rpm notebook drive, that somehow manages to merely sip the power of its slower predecessor.  Equally confusing, though in a slightly different way, is the Hell's Illusion PC, which does clever things with mirrors to hide a Mini-ITX board and DVD drive.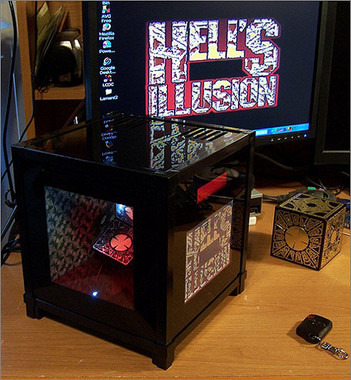 In gaming, Nintendo beckoned the lazy from their couches to join them in a Wii Fit launch party, while id Software suggested they should just slaughter some demons in the upcoming Doom 4.  I just hope IDKFA still works, as otherwise I've got no chance.  Microsoft, meanwhile, continued to deny any Blu-ray accessory for the Xbox 360; while they were busy doing that, a rumor sprouted suggesting an updated version of the console using 65nm GPU and CPU chips would land in August.  Of course the PS3 already has Blu-ray, so media addicts instead got excited by the news that the PlayTV digital TV tuner would finally arrive in September priced at €99.
If you're more interested in media that's on your PC, then ZeeVee's new ZvBox streamer might be more up your street.  Using your existing coax wiring, it promises HDTV and any other content that can play on your computer delivered to multiple screens in your home.  Of course, if you were planning on using your nifty Sony XEL-1 OLED TV to watch it, you may be too busy worrying about recent research that suggests company estimates on how long the color luminance will last are inflated by almost half.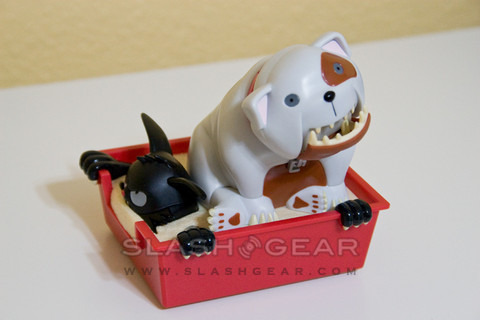 It wouldn't be a normal week without a couple of strange items, and this one has been no exception.  Tim Dubitsky's speaker-encrusted hood.e jacket was confirmed not to be a mere concept but an actual, shipping product, while – even odder – we reviewed WowWee's bizarre Chatterbot Dog, a gadget the sole purpose of which seems to be distracting you from your work.  If you don't see any posts from us this week, it's because we're all talking to a robot pooch.