WowWee Chatterbot Dog - Give yourself a little distraction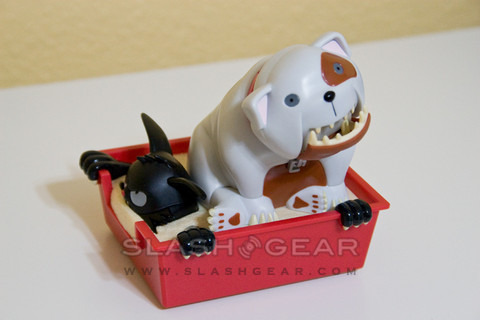 Who needs another distraction? Having to work from home most of the time, I have plenty distraction even when I'm in my home office alone – but a little distraction doesn't hurt when it could releases you from tense working hours. So why not put a WowWee Chatterbot on your desk?video of quick demo after the jump
The $49.99 Chatterbot is available in three characters, the Devil/Angel, Dog, and the Fairy Godfather. These bots are basically an animated computer accessories controlled and powered by USB. It utters jokes, dialog, and comment responding to your typing on your computer.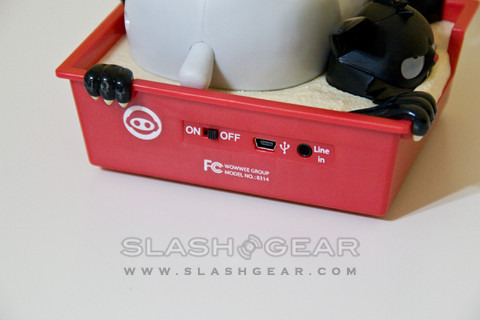 It works with email, calendar, instant messengers applications and others. Aside from being a little distraction on your desk, it is also functions as a speaker. Setup is a little tricky but nothing that the manual can't solve. You need to install Chatterbox application and make some changes to your audio setting on your PC to get it to work.
The trigger responsiveness is not quite perfect yet, but I'm sure it is a software issue and WowWee keeps improving its application as updates being roll out from time to time. So why not put one on your desk and make your computing experience a little chatty.