SlashGear Week in Review - July 27th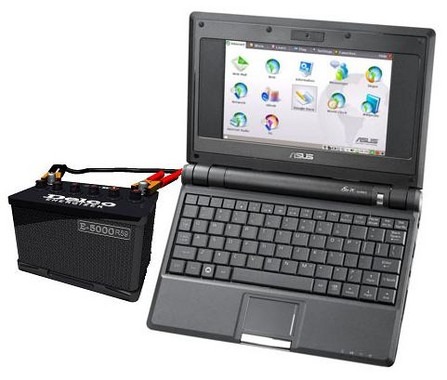 It's become somewhat traditional to start the week's review with what's happening in the netbook world, a niche that's arguably the fastest developing right now in consumer tech.  Fujitsu kicked things off with the proclamation that budget ultraportables "don't add up" and that the current race to the bottom line doesn't give manufacturers enough room to make profit; Fujitsu were rumored the week before to be planning a netbook of their own, only with the emphasis on build quality rather than solely the price tag.  Sony also picked up a few netbook-in-progress rumors, tipped for Q4 2008, and HP revealed that they're working on a follow-up to the 2133 Mini-Note that will be less sturdy but also less expensive.
LG, too, are said to have a netbook in the works, with a model tentatively named X110 running Intel's Atom CPU and made for them by MSI.  It's uncertain whether, if this turns out to be true, the X110 would be a rebadge of the MSI Wind or a whole new design.  Finally, ASUS confirmed they wouldn't be letting up the pressure as firm most associated with the segment; there's talk of an "all day" battery and cloud storage option for release later on in 2008.
What will hopefully be available alongside that is a dual-core Atom option, with Intel confirming this week what many suspected: that the new processor's release would slip from Q3 to Q4.  It'll apparently be priced at around 1.5x the current single-core Atom, and use the same motherboards and socket.

Available now, however, is Gigabyte's M912 netbook, which differentiates itself (and justifies its $600+ price) by virtue of a convertible 8.9-inch touchscreen.  Initial reviews look mighty convincing; this could be the machine to encourage users to spend a little more than for a basic Eee 901.
Apple celebrated some impressive financial results by stirring up controversy, as giggling execs suggested they had something "very exciting" to announce later in the year, and a "product transition" to boot.  The latter is believed to be a refresh for the MacBook and/or MacBook Pro lines; however multiple theories have been put forward for the former.  My personal favorite (or maybe just the top of my own Apple wish-list) is a MacBook Touch multitouch tablet.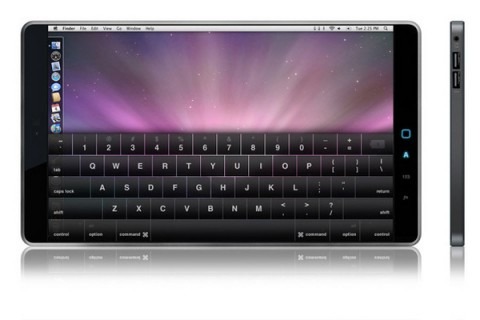 In entertainment, Samsung took the well-packed wraps off of multiple new HDTVs in four of their ranges, while a new – far smaller – screen was on offer from Cowon in the shape of the Bluetooth-equipped P5 PMP.  A rumored fresh PSP from Sony has also been making the rounds, courtesy of some photos purporting to be the device.  Nintendo fans, meanwhile, can maybe get pre-emptively excited at the prospect of extra storage on the Wii, as Nintendo of America President Reggie Fils-Aime describes it as "a mainstream problem" that they are examining with "urgency".
Finally, the chumps of the week award goes to Yahoo! Music, who announced they are shutting up shop at the end of September.  Of course, bricks & mortar record stores close all the time, but they don't take their DRM servers offline at the same time – anybody with legally purchased tracks from Yahoo! Music won't be able to re-licence on another machine.  The company's suggestion?  Bypass their DRM by burning music to a CD and then ripping it back.  Classic.