Apple confirms Q4 'product transition' and 'very exciting' new device soon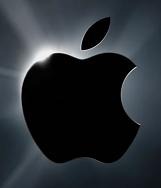 Rumors about upcoming Apple products don't normally require any prompting from the company itself in order to take life.  During their financial results conference call today, however, executives from the Cupertino company were reportedly more enthusiastic than normal about a "product transition" in Q4 and a new, innovative product or product line that would introduce fresh "technologies and features".
"We're proud to report the best June quarter for both revenue and earnings in Apple's history. We set a new record for Mac sales, we think we have a real winner with our new iPhone 3G, and we're busy finishing several more wonderful new products to launch in the coming months" Steve Jobs, CEO, Apple
Apple executives described the "product transition" as potentially affecting Q4 revenues, and the immediate conclusion many have come to is that the MacBook and/or MacBook Pro ranges will see revisions.  Any new notebooks are likely to use Intel's Centrino 2 chipset, which was officially announced last week.
Meanwhile, the company was keen to discuss its trend of releasing "state of the art new products at prices [our] competitors can't match", with initial high-end pricing being justified by the degree of new technology they involved.  As with the iPhone 3G, falling manufacturing costs then does its work in bringing prices down to more mainstream levels.  Describing themselves as "very excited" about the upcoming product(s), the executives involved would not be drawn on the exact nature of the release; however, the ongoing rumors of a Mac Tablet or, alternatively, a larger iPhone-style PDA or UMPC device have once again been awakened.
[via MacRumors]