Eee to get 'all day' battery and cloud storage option, says report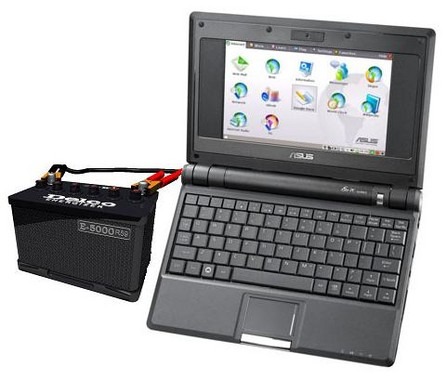 ASUS are planning an "all day" battery for the Eee netbook, as one of what is rumored to be monthly hardware and software upgrades "to fill gaps in the netbook market".  Little else is known about the battery, such as how long a "day" the company has in mind; presumably ASUS means a working day, giving the compact notebook around eight hours use (hopefully with WiFi switched on).
It's also unclear whether the battery will be a replacement for the internal unit currently shipped with the Eee, or a separate booster battery that would simultaneously recharge the netbook's internal one as well as power it.  The company expects August demand to be "very strong", particularly in Western Europe where further cooperation with local telecoms vendors will continue.
ASUS are also looking at internet-based storage options for the Eee, which would minimize the impact of some models' relatively small local storage.  No time-scale for either development has been given.
[via jkOnTheRun]