Dual-Core Intel Atom 330 Delayed Until Q4 2008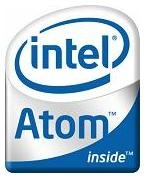 Fudzilla have acquired details on their upcoming dual-core version of the popular Intel Atom processor.  The chip, the Atom 330, is designed to be used in budget ultraportables, netbooks and MIDs and is scheduled to be introduced on September 21st.  It will be priced at $43 each; currently the single-core original Atom 230 costs $29.
The new Atom 330 will have dual 1.6GHz cores, a 533MHz FSB and 1MB cache (512KB per core).   With the same pins and connections it will be able to use the same motherboards as single-core Atom, slotting directly into the BGA 437 socket.
At present, the Atom 230 CPU plus motherboard is selling for $58 wholesale.  Intel previously hoped to release the Atom 330 in Q3 2008.
[via Engadget]