SlashGear week in review, issue 1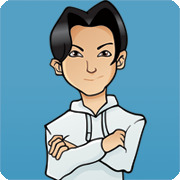 So, this week we decided to try something new, every week, at the end of the week, we are going to do a Week In Review where we take a quick glance back to all products we covered and any and all other especially interesting news. its kind of like a "what you might have missed" for the end of the week, a summary if you will. So, please, leave us a comment and let us know if you like it, or if there is something you think we should add or remove from it, thanks again for reading.
From Guitar Hero III to the LG Venus, we covered a lot of ground this past week. With the holidays fast approaching, the gadget news seems to be overflowing. We covered plenty of cool gifts for your Mom, Dad, Son or Daughter. Whether your looking to buy a modest stocking stuffer such as the Mood beams, or truly splurge on luxury. Lets not forget one of the biggest announcements of the week, with the launch of the Android SDK and platform, the potential future of the mobile world, don't forget to check out AndroidCommunity.com, you could be one of the lucky recipients of a portion of that $10 million in developer cash Google is ponying up.
We touched on a few of this fall's must have gadgets, like the LG Voyager, the new Zune, and the USBConnect 881, and warned you of shortages (Zune, Wii) and trends. With all of the new products on the market for fall, we've had plenty to review: The HTC Shadow, Palm Series 3 BT headset, T-mobile Razr2, AT&T Pantech Duo, and the Parrot Boombox, and the T-Mobile Sidekick LX.
This being my first week as an associate editor has been pretty hectic, and I want to thank the rest of the staff here for all the support. But most importantly, I want to thank all the readers who enjoy our hard work, and visit SlashGear for all of the latest technology news. Keep checking in throught this week to get full, hands-on reviews of the LG Voyager, the impressive LG Venus and the Alienware M9750.