PS3 Sales up 300 percent last week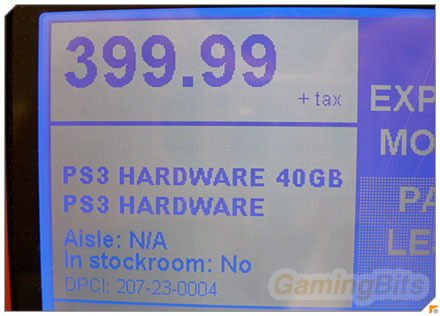 That's just here in the US, and Sony is blaming the introduction of the $400 40GB model for the spike. Last week, the week ending in November 11th, Sony sold over 100k PS3's in the US alone.
That's a hell of an increase over the 30-40k a week they were selling. So now I am thinking I might have to go get myself a PS3 and see what all the hype's about.
If I could find one of the original 60GB models, the ones with hardware backwards compatibility, I'd buy it on the spot, but even at $400 I haven't heard anything great about the PS3, I have yet to see a single PS3 game get near as much hype as any one of the Halo releases, when I do, or if I find an original 60GB PS3, then I'll buy one. But until then, I perfectly fine with my PS2 and 360.
US PS3 sales rocket after 40GB console debut [via reghardware]