Shadowgun released for Android and Hands-on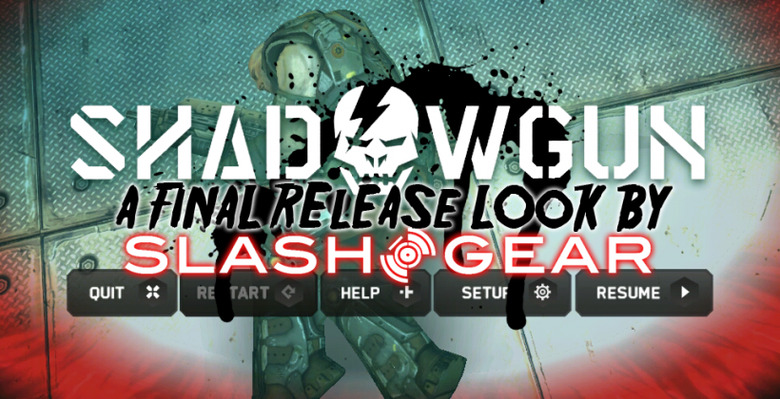 In one fell swoop, it appears the the folks at Madfinger and NVIDIA have crushed the rest of Android with a game that takes the platform to a whole new level of gaming intensity. We got to check this game out earlier this month in its pre-release state, and today's the day the full version is released on the Android Market and through the official NVIDIA Tegra Zone. Is your Android rough and tough enough to bust a cap in a bunch of mutants, robots, and mutant robot hybrids? It all depends on if your processor is a Tegra! Ours is, right here on the Samsung Galaxy Tab 10.1, and we're going hands-on again now with the final build.
What you'll notice about this game right out of the box is that while there's only a few controls, the game is certainly not simple. You'll be solving puzzles, doing mini-hacks, targeting your enemy from yards away, and making sure you're not fragged along the way. Like any good shooter you've got weapons falling on the ground for you to pick up and toss back at the enemy full force, you've got blood spewing from your guts whenever you get a bullet in the belly, and the entire game, unlike most good shooters – and it appears in SPITE of them too, is entirely touch-based.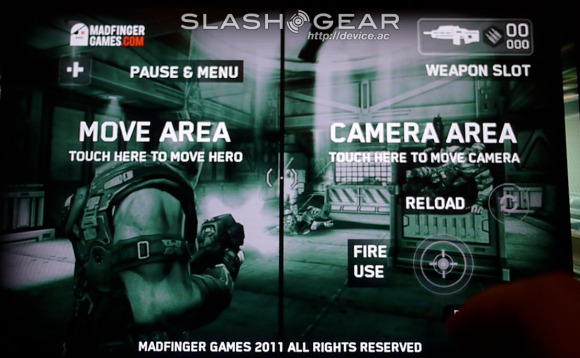 This game sits you behind your main hero with you at an over-the-shoulder perspective, just far enough away to see the guns flogging the enemy in full HD. Pieces of the environment may well be falling away while you crouch behind them, enemies may well be 10 times the size of your own character's body, and you might well find this to be one of the more difficult games you've ever played on Android, especially if you're used to only console controllers.
You've been warned!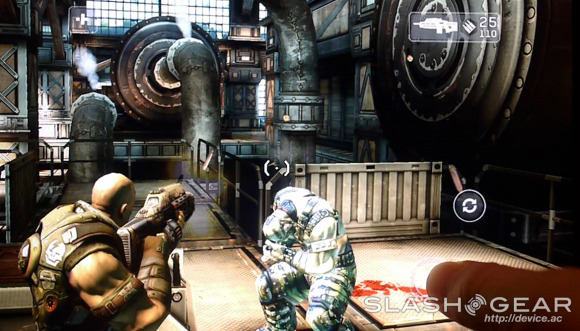 Find this game on the official NVIDIA Tegra Zone today : [Shadowgun download LIVE]
[vms 95a0d4879191c66f4faa]
Shadowgun hands-on Beta
Shadowgun hands-on Final Release
Look a whole lot different to you? What we know now is that this game is ready to become the next-level experience you've been waiting for on Android, and come late 2011, NVIDIA will only be bringing the fire again with their Quad-core chip the Tegra 3 – or is it Penta-core, or is it called Kal-El, or is it Superman?! We'll just have to wait and see! Mobile computing to the rescue!