Self-driving Bolt EVs headed to Arizona as GM's Cruise expands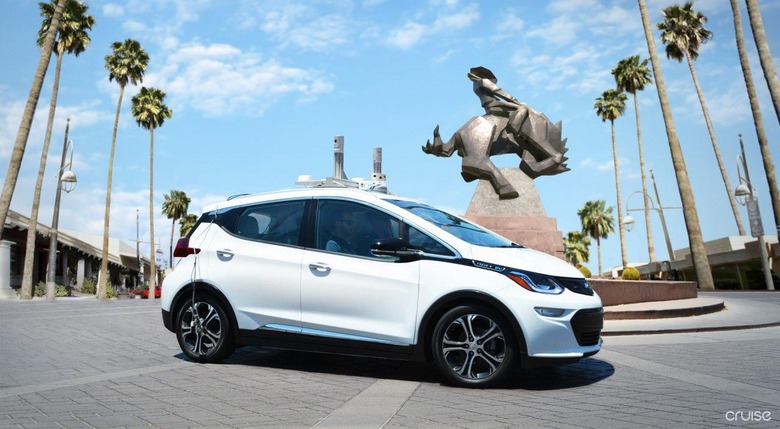 GM's real-world autonomous car research has spread to another city, with Cruise Automation's self-driving Bolt EVs now tackling the streets of Scottsdale, Arizona. The electric cars, which have been retrofitted with various sensors, laser scanners, and other onboard smarts to replace a human driver, had previously been plying the tarmac in San Francisco, California.
GM bought Cruise Automation back in March as part of a next-generation driving system acquisition spree. Cruise had initially been working on a self-driving retrofit system, a $10k add-on which, mounted on top of select vehicles, would allow them to drive themselves while on certain California highways.
Although acquired by GM and falling under the automaker's Autonomous Vehicle Development Team – itself only established in January 2016 – Cruise Automation was allowed to run independently. The most noticeable change, in fact, was the company's choice of test vehicle: the RP-1 retrofit system had been compatible with a number of Audi models, but post-deal Cruise switched to Chevrolet's Bolt EV.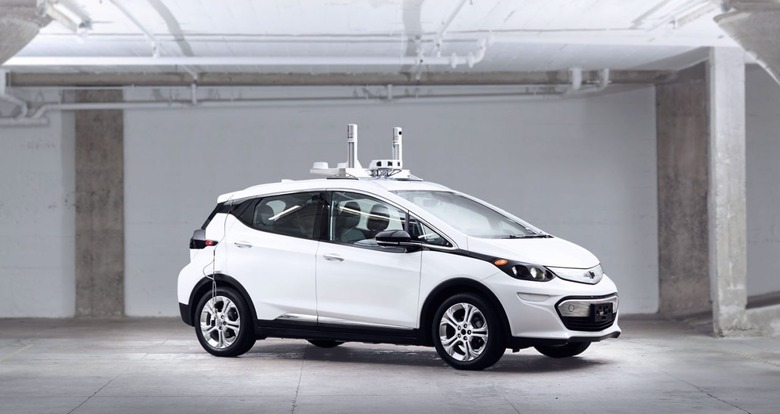 California, and the Bay Area specifically, has become a common location for self-driving car testing, predominantly because the key players in the segment are for the most part based there. Google's autonomous vehicles – both the upgraded Toyota and Lexus cars, and its in-house design "pod" two-seaters – are an increasingly common sight around the organization's Mountain View campus, for instance, while most of the big automakers have some sort of footprint in Silicon Valley.
Not all of the nation's roads are created equal, however, hence taking testing further afield. Cruise had been running trials in San Francisco since mid-May, and though it's unclear why Scottsdale in particular was chosen for the next location, its very particular temperature and dust challenges, and its proximity to other tech companies likely play a significant role.
Indeed, Google began testing its cars in Arizona earlier this year, citing "extreme temperatures and dust in the air" for its selection.
For also has self-driving research vehicles in the state.
NOW READ: Driving Chevy's Bolt EV
The Cruise-adapted Bolt EVs themselves are fitted with twin LIDAR laser scanners, a 360-degree camera array, high-accuracy GPS receivers, and a variety of other sensors. It's not the first such implementation of the Bolt, though, with Lyft using the car as a test bed for its self-driving cab research.
The electric car itself – in non-autonomous form, at least – will go on sale in the US later this year.
SOURCE Cruise Automation