Google's Self-Driving Cars Head To Arizona For Desert Testing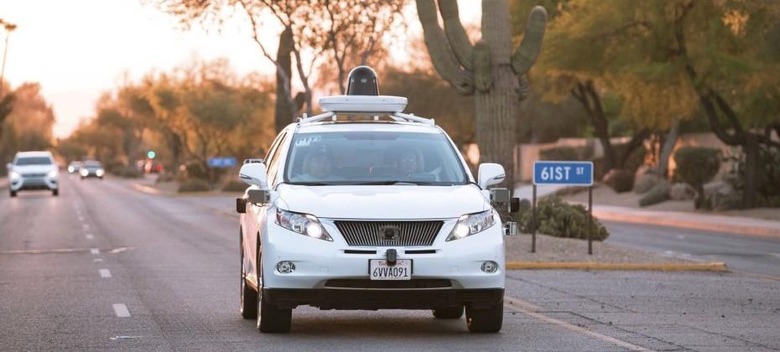 Google's self-driving cars continue to expand to more cities for testing their autonomous driving capabilities. The company has announced today that their latest location is the metropolitan area of Phoenix, Arizona. Interestingly, this city wasn't just chosen because it's open to tech projects and has lots of cars to drive among, rather, it features unique environmental conditions for testing — specifically the dust and high temperatures of the desert.
Four of the autonomous Lexus RX450h vehicles operated by Google arrived in Phoenix earlier this week, and have been navigating the city to fill out their detailed map of roads and features like traffic signals, curb heights, and lane markings. This city marks the fourth US location for the self-driving cars, following Mountain View, California; Austin, Texas; and Kirkland, Washington.
The need for testing in different weather conditions is obviously to ensure the vehicle's safety, but also to see how the technology holds up. The desert setting of Phoenix "will help us better understand how our sensors and cars handle extreme temperatures and dust in the air," said Google rep Jennifer Haroon.
Kirkland was chosen for similar reasons, with it being prime example of the Pacific Northwest's heavy rain and wet driving conditions. The city is also home to plenty of hills, also helpful for putting the autonomous cars through their paces.
SOURCE Reuters