Scion's most interesting car will survive Toyota's axe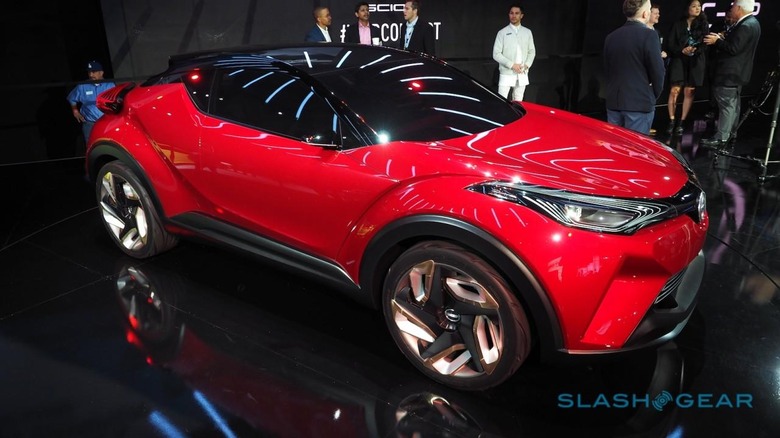 Scion may be dead, but the company's most interesting car – and potentially the most important – of recent years will live on. Toyota's axe falls heavy on the youth-centric brand, folding it back into its behemoth parent amid mediocre sales and an audience less swayed by a brash badge and more by cost-effectiveness, imaginative models, and reliability and resale value.
That doesn't mean, however, that all of Scion's cars will share the same demise as the logo they currently wear. While the tC coupe will stick around for a final "release series" edition and then succumb to the cold grip of probably-overdue death in August this year, the FR-S coupe, iA, and iM will all swap badges and become Toyotas.
Most intriguingly, though, is that there's positive news for the C-HR Concept which Scion surprised with at the LA Auto Show last year.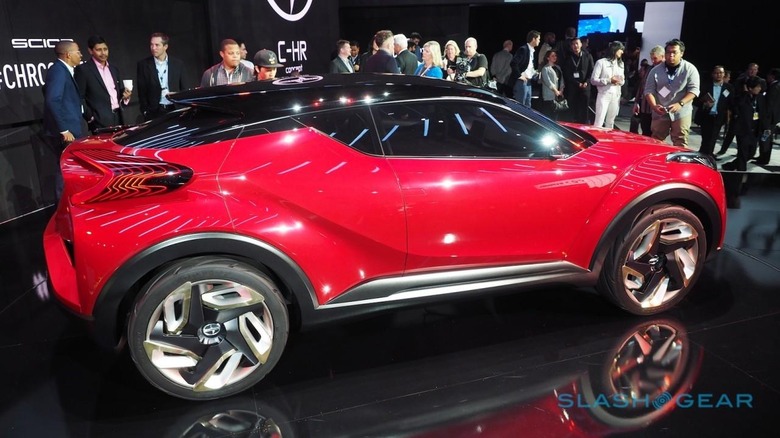 Dubbed an urban lifestyle vehicle, in truth it's the small crossover that Scion so conspicuously lacked and which, for that matter, is absent from Toyota's range.
Today, the automaker confirmed that the crossover would live on, albeit without Scion's name anywhere near it. "The C-HR, which recently debuted at the L.A. Auto Show, will be a part of the Toyota line-up," the company said.
Scion played coy with details about the concept, despite confirming that it heavily previewed a production model for sometime this year. To that practical end, it was based on Toyota's New Global Architecture (TNGA), a new platform for compact cars designed with more rewarding driving dynamics in mind.
Again, specifications are in short supply, but the watchwords are apparently less cornering roll, more responsive handling, and better straight-line stability, all of which would be welcome from a small Toyota.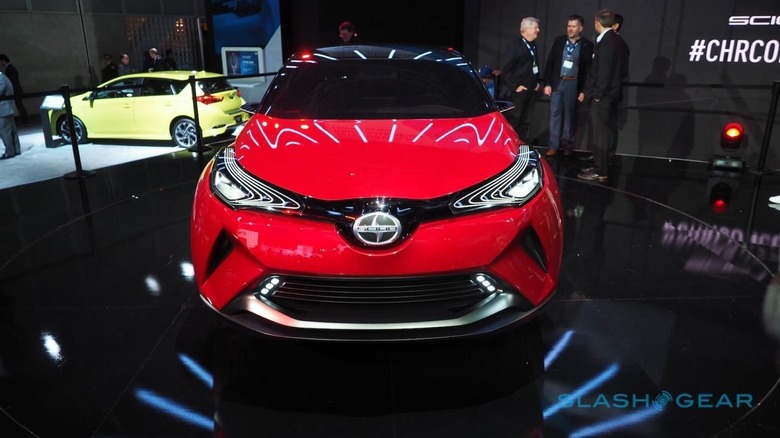 While the design is almost certain to be diluted from the C-HR Concept's swooping lines, huge 21-inch wheels, and lashings of lighting effects, the important thing is the size. Currently, Toyota's smallest option in the crossover category is the RAV4, an SUV which has progressively grown in stature over its several iterations.
That leaves Toyota will little to compete directly with strong-selling rivals like Honda's HR-V and Mazda's CX-3. Crossovers have proved to be relative outliers in the car world, appealing both to the millennial audience automakers covet so considerably at the one end, as well as older drivers looking to downsize at the other extreme.
Not having such a car in your line-up can be a costly absence. Cadillac's resurgence has, some might argue, been stymied by its aging SRX, which until the new XT6 crossover arrives is its only option in the fiercely-competitive segment.
NOW READ: A eulogy for Scion
If Toyota can preserve the youth-appeal of the C-HR Concept with some of the design elements and a more engaging driving experience, and combine it with the company's established reputation for reliability, it could be a point of considerable growth.
[gallerybanner p="415187"]