Sayonara Scion: Toyota kills fading youth brand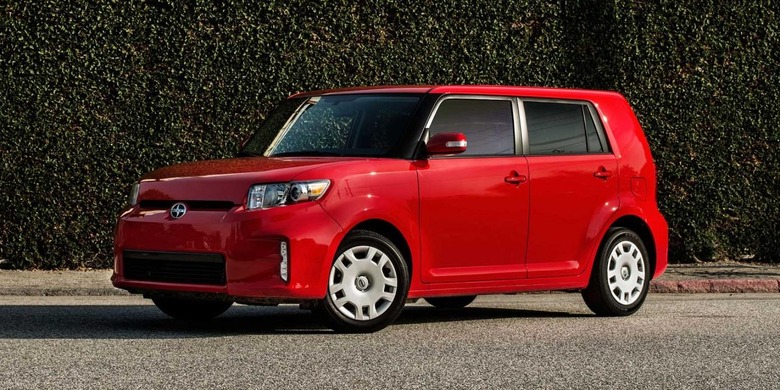 What good is a 'youth-oriented' automotive brand if the average age of its buyers is 49? How innovative and vital can a car company be when much of its new product is sourced from other automakers? The answer to those questions came today, with dramatic flourish, as Scion was axed by corporate parent Toyota, putting an end to 14 years of lukewarm experimentation from the Japanese giant.
How best to remember Scion as it shuffles off this mortal ignition coil? Should we focus on its promising origins, with quirky cars like the toaster-shaped Scion xB shaking up the entry-level segment? Or recall its haggle-free pricing model and its decision to offer buyers 'accessories' instead of options?
Or instead will Scion be forever marked by how stagnant its showrooms became, filled with models that either failed to fulfill the promise of their predecessors (second-generation Scion xB) or simply never found a market at all (the pint-sized Scion iQ).
As time went on and sales failed to stabilize, Scion abandoned its original pitch to younger buyers, and in 2011 it made things official by dropping the outsider identity and advertising its line-up to a broader base of potential customers. This strategy followed the aging of its owners – Reuters published the above-quoted 49 year old figure just last year from the researchers at Polk, which stands in direct contrast to Scion's self-reported demographic that hovered between 28 and 36, depending on who was being asked – but failed to stop the brand's slide.
In fact, in 2015 sales were a mere 40 percent of what they once were a decade ago – and represented a mere 0.3 percent of Toyota's total volume.
In Scion showrooms today the automaker's swan song is telling: its two most appealing models, the Scion FR-S sports coupe and the Scion iA, are both built by partners (Subaru and Mazda, respectively) known for the kind of fun-to-drive personality that eluded Scion's own homegrown vehicles.
According to the official announcement from Scion, the brand will be folded back into Toyota, with 2017 editions wearing the latter's badge. Not every auto will make it to Toyota showrooms, as the tC will see production terminated at the end of this year after a final Release Series edition is produced.
The dramatic C-HR concept, which previewed a next-generation crossover for the brand at the LA Auto Show last year, will spawn a production version under Toyota branding, meanwhile.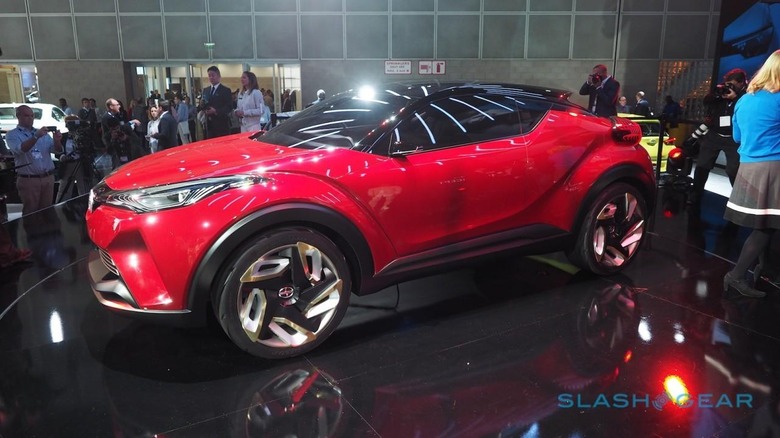 Unsurprisingly, Toyota is spinning the decision as a positive one. "This isn't a step backward for Scion; it's a leap forward for Toyota," Jim Lentz, current CEO of Toyota Motor North America and founding VP of Scion itself. "Scion has allowed us to fast track ideas that would have been challenging to test through the Toyota network."
The automaker says that modern drivers – including coveted millennials – "have come to appreciate the Toyota brand" as well as place more value on reliability and other sensible factors.
Toyota dealers will continue to service Scion cars as before.
It seems unlikely that there will be that much wailing or gnashing of teeth as Scion dealers slowly take their signs down across the country. Much like Saturn, another failed experiment aimed at injecting young blood into a much larger car company's veins, Scion's small customer base is a blip on the radar whose remnants will be absorbed as much as possible by it parent, Toyota, if not any one of the long list of competing brands producing more engaging automobiles.
NOW READ: 2016 Scion iM Review
Never shining brightly enough to burn out, Scion will instead fade away into obscurity, to be reminisced over every few years or so when coming across a reasonably priced, brightly colored xB in some online classified ad.