Samsung Windows 8 Tablet Tipped For Microsoft Conference Next Week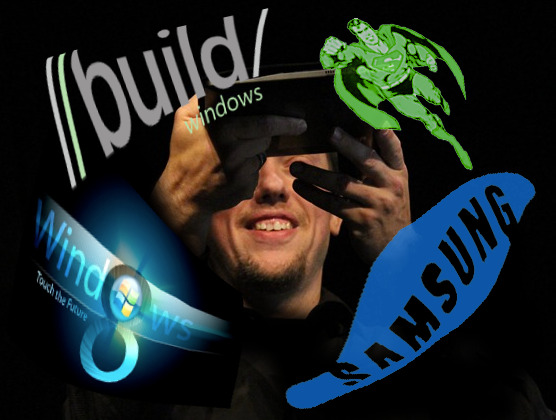 There's a whole big bunch of information just gushing out today on what may be a release of Samsung's next big tablet, running Windows 8 and carrying a 10-inch display aimed directly at, you guessed it, competing with the iPad. This device has been confirmed by Korea Economic Daily as being, again, a Samsung / Windows 8 device and that it is the first time Microsoft has collaborated with Samsung on such a piece of hardware. An announcement date inside next week would fall directly on the time Microsoft's BUILD developers' conference will be taking place, so it's certainly not outside the realm of speculation to see it become a reality.
What we've spoken about in the past in regards to Windows 8, first and foremost, is the ability of Windows Phone apps to work on said platform. We know that a few Windows 8 tablet app designs have already begun to reveal themselves. There's even been news that a Windows 8 quad-core tablet will be revealed and given away at next week's BUILD conference. NVIDIA Project Kal-El, is that you?
Best of all, we've got a column by none other than Chris Davies saying that though the iPad is still the clear victor over all tablets at the moment, Dismissing Windows 8 as an iPad rival is premature.
Another note of interest that points toward a quad-core Windows 8 tablet for BUILD next week is a quote dug up by ZDNet from a Alan Burchill post after he attended a Tech Ed show earlier this year:
"What is very interesting is that device was a 'Quad Core Windows Slate that will be give(n) out at an upcoming Microsoft Event'... Hmmm..." – Burchill
UPDATE: He's since modified his comments to point toward a dual-core Samsung tablet, but we're sticking to our guns on something sort of fishy continuing to add up here.
Previously we've noted that it's very possible that Windows 8 in a Public Beta form may be unveiled at CES 2012 in Las Vegas, Nevada. We've already got a bit of solid information on Windows 8 regarding its dual-interface design and that there will likely be a dedicated app store as well as Kinect integration of some kind or another. Finally, in a Windows 8 Revealed post, we've got video of no less than a tablet-friendly user interface and HTML5 apps ready to go! Have a look at that video below as well:
[via AFP]