Windows 8 tablet app designs begin to emerge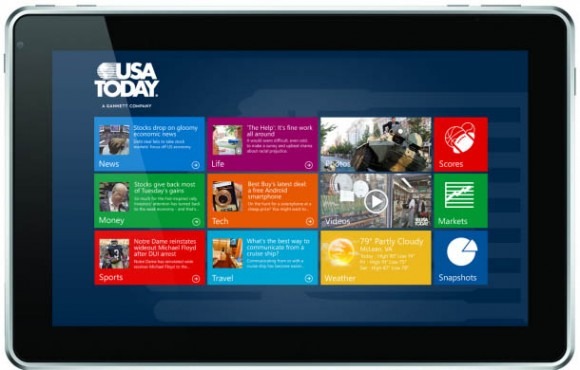 Despite Windows 8 details and technical information remaining under wraps until Microsoft's Build conference in September, some developers have already begun work on Windows 8 apps—well, at least the interface designs. ZDNet has come across two such apps, one a news reader for USA Today and the other a social travel app by Jetstream.
The USA Today app was showcased in the portfolio of the company's Art Director Robbie Dillon, who says that the design is in preparation for the Windows 8 release. However, that's still several months away in 2012. Dillon also notes that the USA Today design will retain the look and feel of the Windows Metro UI to showcase the company's content.
Similarly, the social travel app by software development company Jetstream also doesn't stray far from the Windows 8 Metro theme. The company is a Microsoft Gold Certified Partner and boasts, "by the time most companies begin development on applications for a new operating system, we've been using it daily for months."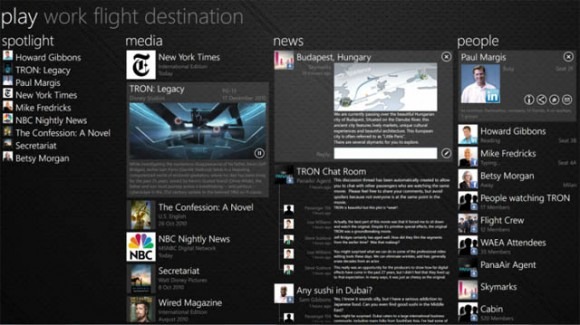 But hopefully, not all Windows 8 apps will end up looking just like Windows 8 itself. Microsoft did reveal that developers can use HTML 5 and JavaScript to create their Windows 8 apps, but it's not clear how much freedom they have to go beyond the efficient but slightly boring Metro UI.
The Windows 8 interface for tablets was first demoed back in June, but a more in-depth preview is expected to take place at the upcoming Build developer conference. It's also been rumored that Microsoft may giveaway developer builds of Windows 8 as well as early hardware that supports the new platform.