Microsoft Windows 8 Quad-Core Tablet To Be Giveaway At Build?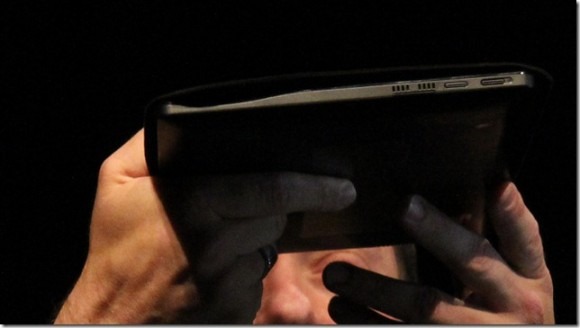 During this week's Tech Ed event in New Zealand, Microsoft showed off some new devices, including one that is reportedly a Windows 8 quad-core tablet. According to attendee Alan Burchill, who is also an IT consultant and Microsoft Most Valuable Professional, the unnamed slate could be a giveaway at Microsoft's upcoming Build developer conference in September.
Burchill posted to his blog some photos of the tablet being shown off, noting that what was very interesting is that the device was a "Quad Core Windows Slate that will be give[sic] out at an upcoming Microsoft Event." If true, then the likely upcoming event would be the Build conference where Microsoft is expected to reveal more details on Windows 8 and even possibly handout developer previews or betas.
However, ZDNet reports that another Tech Ed New Zealand attendee at the session did not recall any promises of a giveaway and instead believes that Microsoft will only be showcasing the device at Build. Microsoft has not made any official announcements and has also declined to comment on the claim.
The mystery slate could feature the NVIDIA Kal-El quad-core processor, the first of its kind and the only one that might be ready by the time of the Build conference. Quad-core chips from Qualcomm, TI and other manufacturers aren't expected to ship until 2012. ASUS has been rumored to be delivering the first quad-core Kal-El tablet as a Windows 8 version of its popular Eee Pad Transformer.