Samsung Unpacked at IFA 2011 Trailer 2 Released [Video]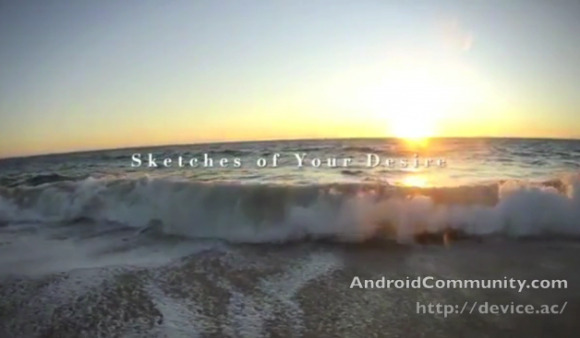 While we were pretty darn sure the first (leaked) video for Samsung's upcoming "Unpacked II" event, the second in a line of Unpacked events they're hosting this year at tech events around the world, this second (or first, depending on how you look at it) trailer has us guessing again. A calm summer blue sky, blurry trees, sunlight, some waves pushing in from the sea, an odd bit of metal and plastic connected at the seams — looking like a weather vane quite possible, a slow moving girl with hair blowing in the wind, a slow moving boy with no shirt on and also some hair blowing in the wind, that same weather vane again, waves, and the phrase "Sketches of Your Desire."
The Unpacked event we saw back at CTIA 2011 featured the phrase "What's your Tab Life?" and lead us to find that two tablets were in the mix: the Samsung Galaxy Tab 10.1 and the Tab 8.9, the former being released now and the latter coming soon. What we'd assumed when we saw the first teaser, having the same "Sketches" phrase on it along with also the same phrase at the end of the segment, "Something Big is Coming", had us guessing they'd be releasing something like a Samsung Galaxy S II with a bigger display than what's already on the market.
Have a look at the second video first:
[vms 61edc592f73a076197c3]
Then the first video:
[vms 11e8ebfab08eba5f4963]
And note before we go on that it's possible that Samsung didn't intend them to be release in this order. What you should also take note of is the similarities between this set of ads and the "light" teaser we saw a few months ago, the one that showed an accidental glimpse of the Galaxy S II that is. What do these newest visions of the future of Samsung tell us? You tell me!
[via Android Community]