Samsung three-sided AMOLED reportedly in trial production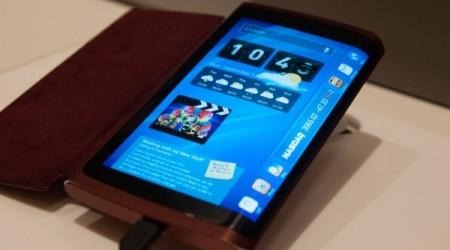 Samsung is no stranger to curved OLED, having already used gently-flexed displays on wearables, smartphones, and TVs, but according to supply chain whispers the company is now looking to sharper edges for its multi-sided screens. Having shown off prototypes of smartphones where the display wraps around the edges more than 18 months ago, Samsung is now said to be entering trial production of the so-called three sided screens.
According to suppliers speaking to ZDNet Korea, Samsung recently kicked off small scale production of single-piece displays that would effectively wrap around three sides of a device.
However, the process has apparently encountered a bottleneck with the plastic substrate required, which could well limit any commercial applications to the smallest number of premium devices. That wouldn't be entirely unusual given Samsung's curved display track-record: the Galaxy Round, launched in late 2013, was effectively a high-priced experiment with no intention of mass-market availability.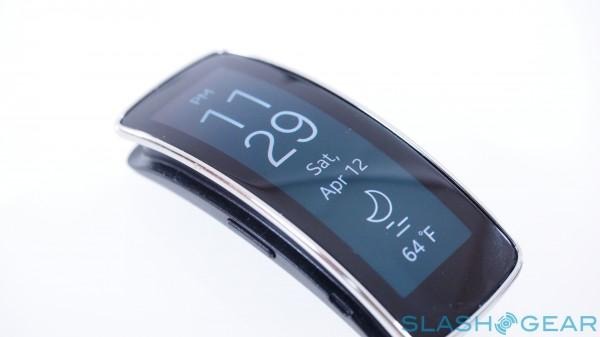 Still, it gave Samsung valuable insight into how curved OLED might be used, and the technology reappeared in the shape of the Gear Fit wearable.
These three sided displays will go several steps further, however. As Samsung's prototype designs suggested, they could both cover the front of a smartphone, as usual, but also extend to the left and right side, or the top and bottom edges.
Potential uses for that could include a persistent status and notification bar running along one edge, always visible even when the phone is in a pocket or purse, yet only sipping power thanks to OLED's ability to selectively activate only a portion of the pixels at any one time. Alternatively, controls could be pushed to the edges where they'd fall more comfortably under the fingers, while simultaneously leaving the primary display entirely free to display uninterrupted content.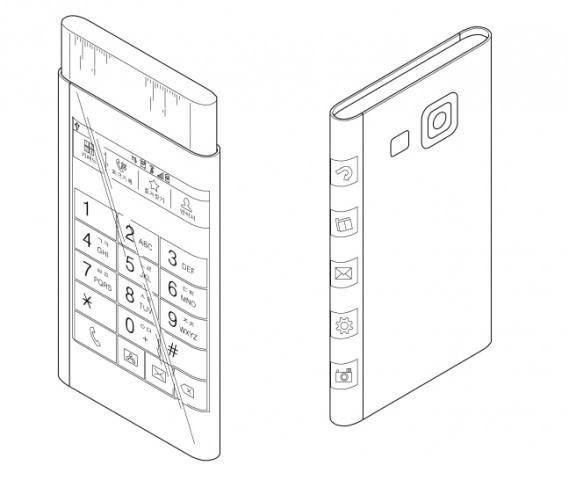 Samsung's own roadmaps from late last year suggested bendable panels this year, though it seems highly unlikely that the three-sided screens will arrive in anything like the Galaxy Note 4 expected to debut in early September. More probable – and also in keeping with the official timeline – is some sort of halo device in the manner of the Galaxy Round but not released until late this year or early in 2015.
That might be the most visible implementation of the currently little-used YOUM brand Samsung began for its flexible AMOLED ambitions. Chatter of a three-sided display device for this year surfaced last November, though the company is yet to comment on the possibility.
VIA GforGames; LEAD IMAGE Anandtech
SOURCE ZDNet Korea