Samsung tipped to intro three-sided wraparound display next year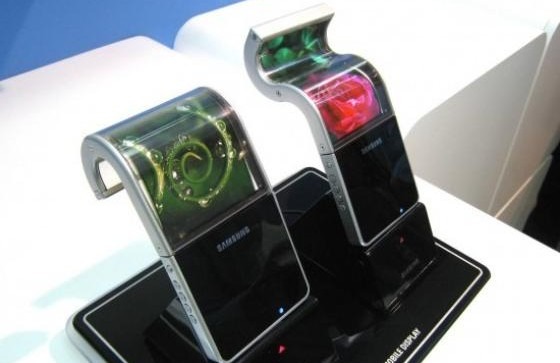 Samsung introduced the Galaxy Round smartphone with a curved display. That display was 5.7-inches and Full HD, however it looks like Samsung is not quite ready to stop with a simple curve in the display. A recent Bloomberg report brings talk of a new Galaxy smartphone coming next year with a "display that wraps around the edges."
This is said to be using an upgraded version of Samsung's Youm technology. This is what was used in the previously mentioned Galaxy Round. The upgraded aspect here appears to have the display taking on some additional sides. The display is described as being three-sided with each of the three sides being able to operate independently.
The details have yet to be confirmed by Samsung, and at this time they are instead coming by way of two people familiar with the plans. Said unnamed sources are also reporting this display setup could be used in the S or Note lineup. Or alternatively, possibly in a new series that has yet to be announced.
Aside from this latest mention, we recently saw talk of curved, bended and foldable displays coming from Samsung. That mention arrived earlier in the month when a presentation slide from the Samsung Analyst Day presentation surfaced online. That slide pointed towards bendable display technology coming in 2014 with foldable display technology coming in 2015.
Of course, while it looks like Samsung has big and interesting plans for unique display setups moving forward, the technology here has been building. Samsung originally launched the Youm brand back in April of 2012. At the time they were talking about flexible AMOLED displays with a focus on being thinner, lighter and unbreakable.