Samsung sucker-punched by Euro set-backs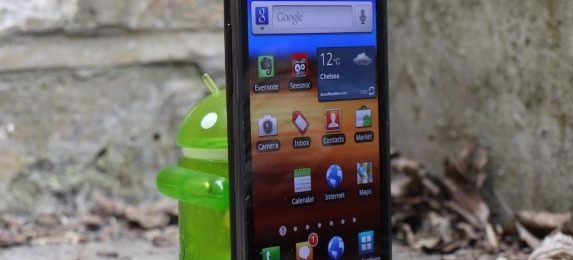 Samsung's short run of legal success against Apple has been quickly curtailed, with the past two weeks punctuated by court rejections and news that the European Commission has singled out the firm for potentially misusing patents. The Korean company's prospects had been buoyed by a Dutch court finding against Apple in an attempt to have the Samsung Galaxy Tab 10.1 banned from sale, with vital design patents dismissed as less powerful than Apple had previously assumed. However, while Samsung had been arguing matters of style, Apple and the EU had focused on cellular-substance, dragging Samsung up short for its potentially dubious use of 3G technology IP.
Warning bells had rung in 2011, when Samsung attempted to use its 3G/UMTS patent portfolio to attack Apple over the iPhone and other 3G-enabled devices such as the iPad. Apple argued it was covered to use the technology by its agreement with Qualcomm, which supplied the wireless hardware used in the iOS smartphone; Samsung countered that its own licensing agreement with Qualcomm didn't in fact cover Apple's use of the modems.
That caught the attention of the European Commission, which began to question whether Samsung's use of 3G patents in the case met with previously agreed standardization policy. The patented technology itself isn't in question – in fact the patents have already been deemed vital to 3G standards – but Samsung may have inadvertently revealed that it refused to license them to Apple under so-called "fair, reasonable and non-discriminatory" (FRAND) terms agreed in 1998.
Whether or not that's the case will be questioned during the EU's investigation, announced earlier today, with Samsung facing allegations of potential antitrust behavior. However, two rejected cases Samsung had hoped to bring against Apple in German courts – each around use of patented 3G tech – suggest there's more afoot than has been publicly discussed so far.
If found guilty by the EU, Samsung could be fined up to 10-percent of the annual revenue it makes deemed related to the topic of the investigation. With record smartphone revenues in 2011, that's something the company would undoubtedly like to avoid. The EU has been keen to point out that an investigation is not necessarily an indication of guilt, and told the Washington Post that the decision to undertake an enquiry was of its own choosing, not prompted by complaints from Samsung's rivals. For the moment, Samsung looks free to sell its own products in most markets, but the choices the company made to fight back against Apple and others could end up coming back to haunt it.