Samsung under EC antitrust investigation over 3G patents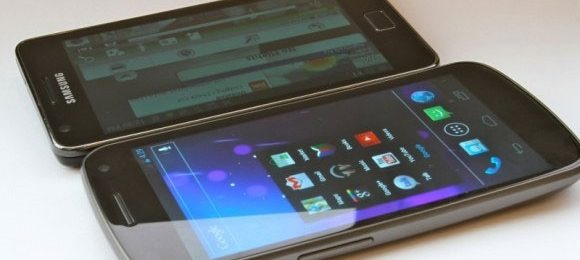 Samsung is the subject of a new antitrust investigation, with the European Commission confirming that it is formally looking into whether the Korean company misused essential 3G/UMTS patents it holds. Tipped back in November, the investigation will look for evidence that Samsung has refused to license its wireless telecoms patents – deemed "essential" to European standards – under "fair, reasonable and non-discriminatory" (FRAND) terms. Samsung has cited the patents in recent lawsuits against Apple, among other rivals.
"The European Commission has opened a formal investigation" the EC said today in a statement, "to assess whether Samsung Electronics has abusively, and in contravention of a commitment it gave to the European Telecommunications Standards Institute (ETSI), used certain of its standard essential patent rights to distort competition in European mobile device markets, in breach of EU antitrust rules."
Samsung, among other companies, agreed to FRAND terms back when 3G standards were settled upon in Europe. As part of that agreement, Samsung is obligated to license out the wireless technology it filed patents for to other manufacturers, and to do so at rates that are not extortionate.
However, Samsung has cited the patents in claims against Apple in 2011, arguing that although it has licensed the technology to radio chipset manufacturer Qualcomm, Apple is not covered by that agreement. Apple argues differently, though neither it nor Qualcomm will release details of their contracts for Samsung to look into.
"In 2011, Samsung sought injunctive relief in various Member States' courts against competing mobile device makers based on alleged infringements of certain of its patent rights which it has declared essential to implement European mobile telephony standards. The Commission will investigate, in particular, whether in doing so Samsung has failed to honour its irrevocable commitment given in 1998 to the European Telecommunications Standards Institute (ETSI) to license any standard essential patents relating to European mobile telephony standards on fair, reasonable and non-discriminatory (FRAND) terms. The Commission will examine whether such behaviour amounts to an abuse of a dominant position prohibited by Article 102 of the Treaty on the Functioning of the EU (TFEU)" European Commission
However, two recent attempts to use 3G patents against Apple have been rejected in German courts, though specific reasons for the failure of the cases have not been given. No estimate for the length of time that the EC investigation will take has been given.