Samsung merging bada with Tizen for smartphone push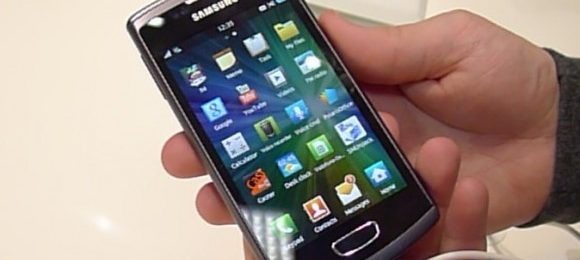 Samsung has announced plans to merge its homegrown bada smartphone platform with open-source Tizen, a collaborative OS integrating Nokia-reject MeeGo, with the first Samsung Tizen devices tipped for release this year. "We have an effort that will merge bada and Tizen" Tae-Jin Kang, Senior Vice President of Samsung's Contents Planning Team told Forbes at CES 2012 last week. Tizen will show up on "at least one to two" Samsung phones in 2012, Kang confirmed; earlier this month, details leaked on the Samsung I9500, believed to run the new platform.
Although Samsung's integration work is still underway, with no timescale expressed for its completion, when finished it should bring Tizen and bada developers and apps together. Tizen devices will be able to run software created using the bada SDK, Kang said, with existing apps requiring no modification; meanwhile both bada and Tizen developers will use the same SDK and APIs moving forward. The Linux core of the two platforms will also be harmonized.
However, while the two platforms will be drawn closely together, Samsung apparently intends to keep using them independently. bada will be used at the low-end, most likely single-core handsets, focusing on affordable smartphones and devices a step up from feature-phones, while Tizen will appear on more advanced devices. There's also the possibility of non-phone devices running Tizen as well, though Kang is keen to point out that no explicit plans have been made.
Speculation that Samsung would open-source bada began last year, shortly before the company announced its support for the Tizen project. Tizen, a collaboration with Intel and others, sprung in part from the work Nokia had done on MeeGo before all but abandoning it in favor of Windows Phone. At launch, Tizen's OS and SDK were each promised for release sometime before the end of March this year.
That timescale looks all the more achievable with the combined heft of bada and MeeGo developers involved; Samsung in particular has driven bada app development with cash prizes over the past 18 months. The Korean company has also discussed using bada on future smart TVs.
[via Liliputing]