Samsung Apps hits 14m bada downloads: HDTV domination next?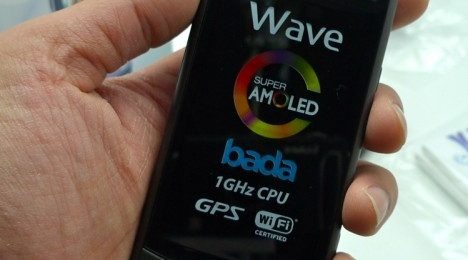 We may receive a commission on purchases made from links.
Samsung is celebrating the first anniversary of its Samsung Apps software market, with the app store now available in 109 countries and having seen more than 14m bada downloads in the past twelve months; problem is, they're less keen to shout about how many titles there are in there altogether.  Samsung Apps isn't just about smartphones, though; it's also their TV app platform, and with the company's executives talking about a home-grown smartphone/TV platform together with Android's HDTV potential, it leaves Samsung with a big decision to make.
Last week, Yoon Boo Keun – head of Samsung's TV business – revealed that the company's was evaluating Android for integration with future HDTVs.  However he also confirmed that Samsung was working on its own platform, which could be used for both phones and TVs; it wasn't clear whether that internal platform was bada, but that would certainly seem one of the more likely options.
bada has always been Samsung's attempt to take advantage of their strong featurephone sales, slotting into the affordable mid-point between regular devices and more expensive smartphones and coerce developers into adopting the SDK through the sheer scale of potential users.  With Yoon Boo Keun promising streaming movies, TV shows and gaming content in the near future, a common platform could prove even more of a lure for coders, together with a significant rival to Google TV.
Press Release:
"Samsung Apps' Celebrates its First Anniversary With Aggressive Market Expansion

Samsung application store now reaches 109 countries globally

SEOUL, Korea – September 13, 2010 – Samsung Electronics Co., Ltd, a global leader in mobile technology, today marked the first anniversary of Samsung Apps, its mobile & TV application store, by announcing the service has expanded to cover 109 countries.

Initially available from September 2009 in select European and Asian countries – including the United Kingdom, France, Germany and Italy – Samsung Apps has expanded its coverage at a rapid pace riding on the successful global launch of the Samsung Wave smartphone. Samsung Apps recently added nine more service countries – Costa Rica, the Democratic Republic of Congo, the Dominican Republic, Honduras, Iceland, Nicaragua, Tanzania, Trinidad and Tobago, and Sudan – to increase availability to 109 markets.

The Samsung Wave, the first smartphone based on Samsung's own bada platform, hit the market in June 2010. Since its launch, more than 14 million bada applications have been downloaded from Samsung Apps, as the service's user base continues to expand.

"The expansion of the Samsung Apps gives us the opportunity to reach more users than ever before with entertaining, compelling and enriching smartphone experiences. We are committed to introducing users to new applications and services, unique to Samsung," said Hosoo Lee, Executive Vice President and Head of the Media Solutions Center, Samsung Electronics. "Samsung Apps rapid expansion also signals an incredible opportunity for developers and content providers to reach new customers all over the world."

Already offering an array of applications, including games, social networks, e-books and health-related services, Samsung plans to drive the creation of more locally-customized applications. It will also integrate relevant local information, designed to reflect cultural characteristics and provide a more enriching, tailored service to users globally.

Samsung will continue to drive Samsung Apps by introducing further bada-powered devices. The Samsung Apps will expand to accommodate new smartphones and automatically display the relevant application catalog available for a user's specific phone model.