MeeGo morphs into Tizen as Intel and Samsung take charge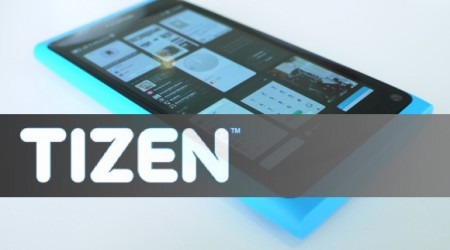 Confusion around MeeGo continues, with the news that the open-source platform is to transition into Tizen, a new, similarly open-source OS targeting smartphones, tablets, smart TVs, netbooks and ICE systems. Hosted by The Linux Foundation and with development powered by Intel, Samsung and the MeeGo team itself - which promises that MeeGo users and developers should have a relatively easy time of it, shifting across to Tizen – the new platform is expected to be released in Q1 2012 in both OS and SDK form.
Although Intel and Samsung are the big names, The Linux Foundation isn't short on supporters either. Members include Fujitsu, Panasonic, NEC, Motorola, ARM and a host of others, though who exactly will be using Tizen and who will just be quietly observing from the sidelines remains to be seen.
"We believe the future belongs to HTML5-based applications, outside of a relatively small percentage of apps, and we are firmly convinced that our investment needs to shift toward HTML5. Shifting to HTML5 doesn't just mean slapping a web runtime on an existing Linux, even one aimed at mobile, as MeeGo has been. Emphasizing HTML5 means that APIs not visible to HTML5 programmers need not be as rigid, and can evolve with platform technology and can vary by market segment" Imad Sousou, co-chair MeeGo Technical Steering group
MeeGo's vision of future mobile platforms tallies well with Tizen's, unsurprisingly. According to the project's new site, the app programming interfaces are "based on HTML5 and other web standards" with APIs for the platform's functionality including messaging, multimedia, camera, network, and social media.
"For those who use native code in their applications, the Tizen SDK will include a native development kit. We will open the entire Tizen software stack, from the core OS up through the core applications and polished user interfaces" Tizen
The decision to roll MeeGo into Tizen is already meeting push-back from existing developers, however, who are unclear on where the cross-platform Qt framework fits into the mixture. It's also uncertain what buyers of the first Nokia MeeGo device, the N9 which began shipping this week, will get in terms of Tizen support. Nokia has said the smartphone will be supported "for years" with several updates already in the pipeline. Whether that includes a Tizen upgrade has not been confirmed.
It's also unknown as to what Tizen means for Samsung's bada platform, itself tipped to go open-source in 2012. Samsung is known to be considering its software "competitiveness" in the face of Android's increasingly litigious circumstances and Google's acquisition of Motorola Mobility, and bada itself is similarly HTML5 and web-runtime centric to how Tizen has been presented. Whether that means the Korean firm will fold bada into Tizen, just as MeeGo is being incorporated, remains to be seen.