Nokia N9 now shipping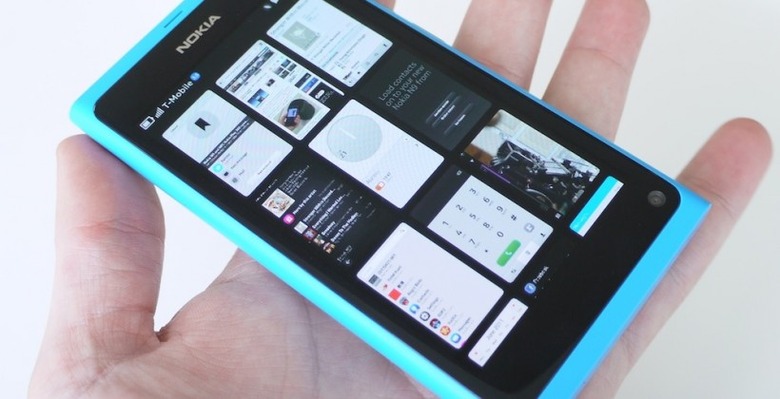 The Nokia N9 has begun shipping, the Finnish company has confirmed, with stocks of the MeeGo smartphone headed to pre-order customers and stores. Priced at €480 ($650) for the 16GB model or €560 ($759) for the 64GB version, three color versions of the N9 are on offer: blue, red or black.
For the moment, they'll be the only way to enjoy the platform Nokia had originally bet its future on. MeeGo was to be the triumphant Symbian replacement, but tardy development and a roadmap with fewer devices pinned to it than Nokia needed meant the company looked elsewhere, eventually settling on Windows Phone and a partnership with Microsoft.
That's not to say MeeGo is bad: in our brief time with the N9 we were impressed at the swipe-happy navigation system, clean UI and the slick hardware it was all wrapped up in. That hardware style will be carried forward to at least one Windows Phone device. Actually finding a place to buy an N9 may be the biggest issue outstanding, with the list of countries where the smartphone will be officially offered dwindling fast.
Nokia N9 demo:
[vms 43e61576081a2f250f84]