Tizen UI leaks ahead of Samsung I9500 debut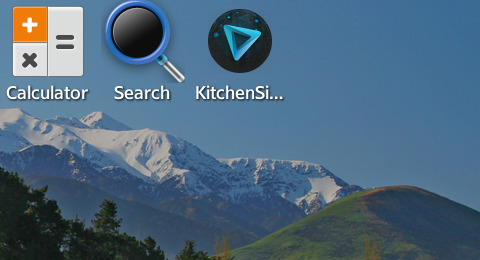 Open-source smartphone OS Tizen rose like a scorched pigeon from the ashes of MeeGo last September, but its taken until now for the first screenshots of the platform to emerge. A cluster of shots were shared with SamMobile, showing a UI that's markedly similar to pre-ICS Android and even Samsung's bada. That may be no coincidence, however, since Samsung is one of the leads in the Tizen project, and may be bringing the first Tizen-based device, the Samsung I9500, to market imminently.
The screenshots show a by-now-familiar layout of a notification/status bar running along the top of the screen, a five button shortcut row along the bottom, and a homescreen full of app icons – and presumably widgets – sandwiched in-between. Even some of the iconography is reminiscent of Android, something we can only imagine Google will be "flattered" by.
As for the Samsung I9500, identified via the user-agent of the device used to grab the screenshots, there are suggestions it could debut Tizen as early as at MWC 2012 next month. The shots themselves are 800 x 480 WVGA resolution, perhaps indicating that the I9500 has a WVGA display (though they could, of course, have been resized).
Interestingly, last we heard of the I9500 name, it was in connection to a Galaxy S III rumor when a sample shot attributed to the device was spotted late last year. It now seems the photo was taken not by a third-gen Samsung Android flagship but the first device of a not-quite-brand-new OS.
[via Xataka]