Samsung Gear A tipped to be round and powerful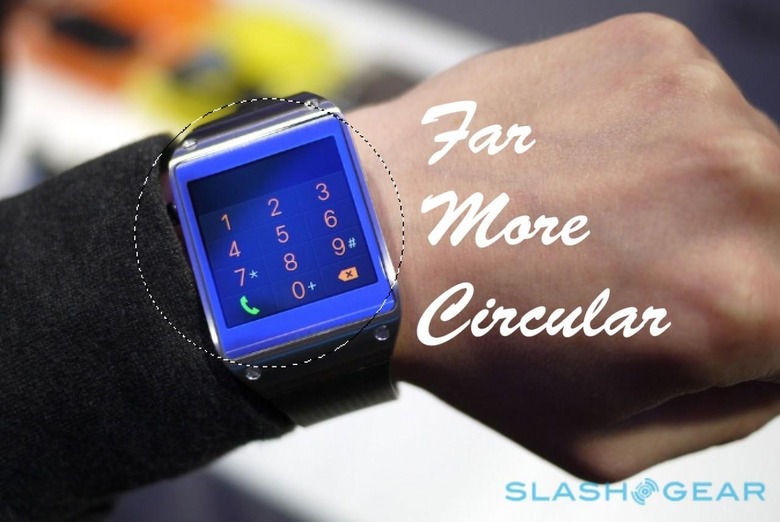 The next release by Samsung in the wearables department may well be their first in the round department. While Samsung's efforts haven't gone unnoticed in the smartwatch market – they've got more out there than anyone else – they don't have anything with a round display. Imagine the accolades being tossed at Samsung for the displays on the Samsung Galaxy S6 and Samsung Galaxy S6 Edge. Now imagine they've created a circular display that'll sit on your wrist and do everything the Gear S does.
It's a smartwatch – if that wasn't clear already. Samsung has several smart watches and wrist-bound wearables out on the market right this minute. Their first (modern) release was the Samsung Galaxy Gear, complete with its own camera.
The company released a Samsung Gear 2 and Gear 2 Neo the year after the Samsung Galaxy Gear – with upgraded specifications and a camera that rested closer to the hilt.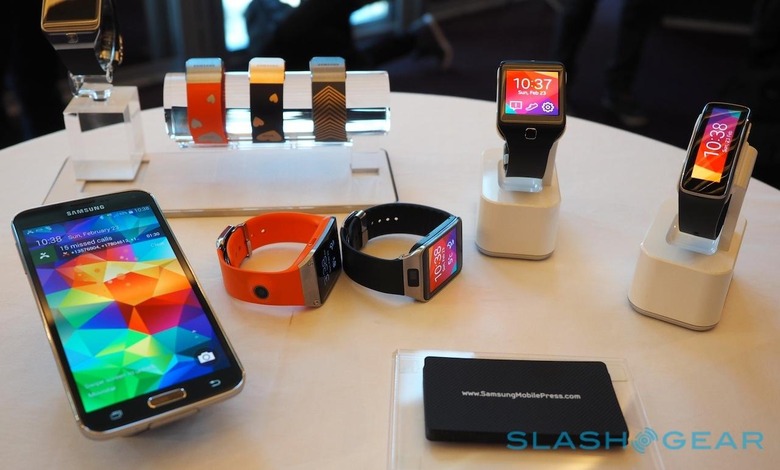 Samsung created one of two of the first Android Wear devices on the market. That was the Samsung Gear Live, and it did NOT have a camera.
Then there's the curved-screen-having Samsung Gear S. This device is able to work with a SIM card and make and take calls, as well as access the internet.
That's what this supposed Samsung Gear A is said by SamMobile to be coming with, complete with Wi-Fi and 3G and calling support. Two main models will be offered, they say: SM-R720 and SM-R730, but a full range of models may come in soon – right in on the wave that'll be the release of the Apple Watch.
• SM-R720
• SM-R730
• SM-R730A (AT&T)
• SM-R730P (Sprint)
• SM-R730V (Verizon)
• SM-R730T (T-Mobile)
• SM-R730S
• SM-R732S (SKT)
• SM-R732K (KT)
• SM-R732L (LG U+)
Have a peek at the hands-on articles with the wide variety of Samsung smartwatches that are on the market today and take note – if you want to check out a Samsung smartwatch in a store right now, you'll find no waiting line.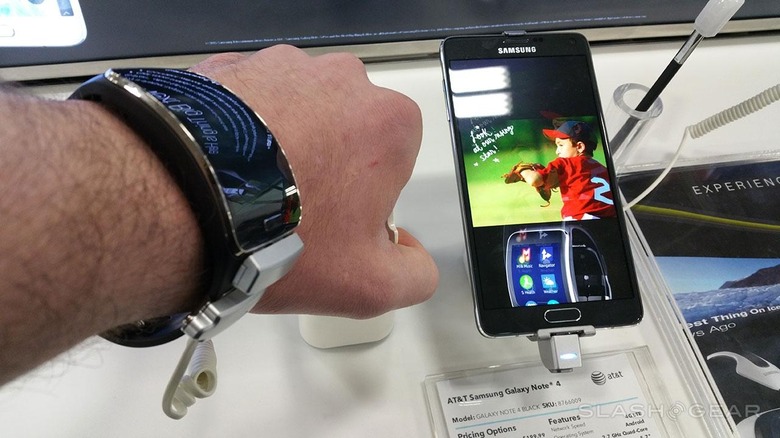 Best Buy stores have devices like the Samsung Gear S out for testing – right out in the open.
Meanwhile stores like Target and Walmart have begun showing off wearable devices in their own section, in or near their standard mobile device area. It's time to slap something on your wrist, clearly.