Samsung Galaxy Tab 10.1 plus Galaxy S WiFi PMPs hit pre-order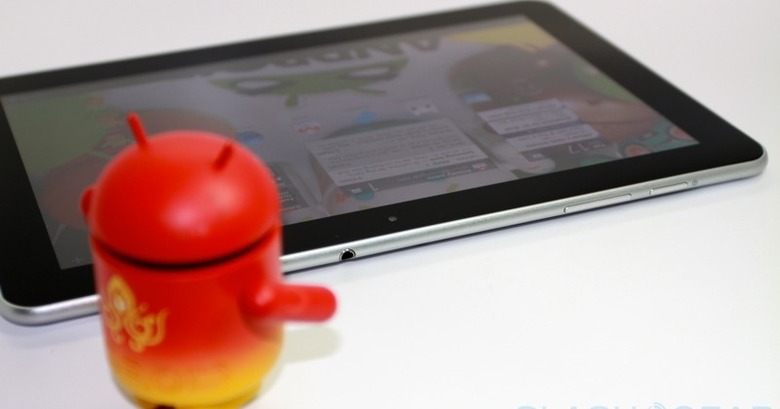 Samsung has already shared the good news that the Galaxy Tab 10.1 is due on US store shelves come June 8, but the slate has popped up for pre-order with retailer J&R. $499 gets you the 16GB WiFi-only version, while $599 will net the 32GB WiFi-only model. Meanwhile, Samsung's Galaxy S WiFi PMPs are also up for pre-order.
As we've seen, both have NVIDIA's Tegra 2 processor at their heart, paired with 1GB of RAM, WiFi a/g/n, Bluetooth and twin cameras, 2-megapixels up front and 3-megapixels on the back. The Galaxy Tab 10.1's real selling point is its slimness, of course, being just 8.6mm thick despite having a 10.1-inch display and a battery good for up to 10hrs of runtime on a single charge.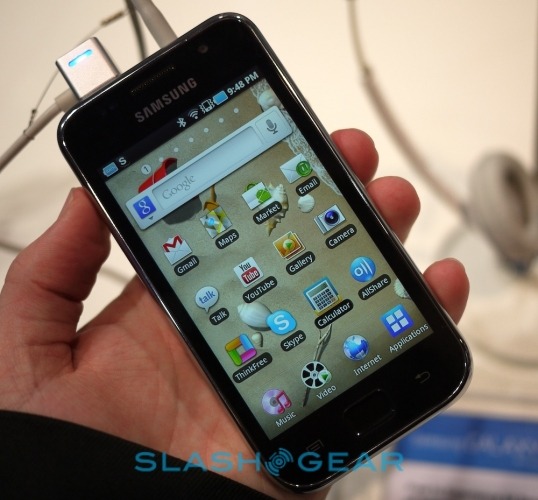 The Galaxy S PMPs, meanwhile, are available in 4-inch and 5-inch models, priced at $229 and $269.99 respectively. They each have 8GB of onboard storage and run Android on a 1GHz single-core processor, have WiFi b/g/n, Bluetooth and twin cameras. No word on release dates from J&R, but there's talk that they'll drop later in May. Check out our hands-on with the 4-inch and 5-inch models for more.
We gave the Samsung Galaxy Tab 10.1 Limited Edition a thorough reviewing yesterday, so check it out to see if this is the Honeycomb tab to have.