Samsung Galaxy S WiFi 4.0 hands-on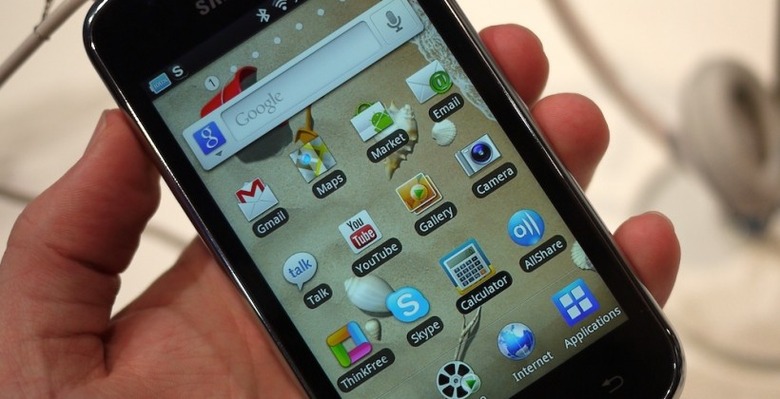 Samsung's Galaxy S WiFi 5.0 isn't the only Galaxy S family PMP the company has that's new at MWC 2011 this year; there's also a smaller, 4-inch version – rather predictably called the Samsung Galaxy S WiFi 4.0 – on show. Based around a 4-inch WVGA Super Clear LCD TFT display, it's actually the same as the YP-GB1 we've seen before, running Android 2.2 Froyo.
There's also GPS, WiFi b/g/n, Bluetooth 3.0 and twin cameras: a front-facing webcam for video calls, and a 3.2-megapixel camera on the back for photography and video. Like the WiFi 5.0 it can play back 720p HD video. There's Android Market access, an FM radio, 8GB or 16GB of internal storage and a microSD card slot.
Hands-on, it's just like a Galaxy S smartphone, though of course you miss out on 3G and the camera is lower resolution. It's quick, thanks to the 1GHz Hummingbird CPU, and Samsung preload Skype and Qik for VoIP and video calls. As a PMP, it's a compelling device, though perhaps a little large; still, if an iPod touch is too small for you, and if Samsung price the Galaxy S WiFi 4.0 PMP correctly, this could be a solid Android alternative to the Apple media player.