Samsung Galaxy S WiFi 5.0 Hands-On
All eyes were on Samsung's larger Galaxy Tab 10.1 at MWC 2011, but if you judge a Dell Streak 5 a tablet by virtue of its 5-inch display, then the Samsung Galaxy S WiFi 5.0 has to be considered one as well. The 5-inch PMP looks like an oversized Galaxy S – unsurprising, since Samsung considers it a varient with 3G missing – with a WVGA display, 720p HD playback and a pair of cameras for video chat and photography.
Since it runs Android, and has Android Market access, there's plenty of software out there, and a microphone – tuned, Samsung tells us, for VoIP apps like Skype – means that, as long as you have a wireless connection (or a mobile hotspot) you could feasibly use this as a phone replacement. In fact, Skype and Qik Plus are both preloaded, along with Samsung's TouchWiz UI.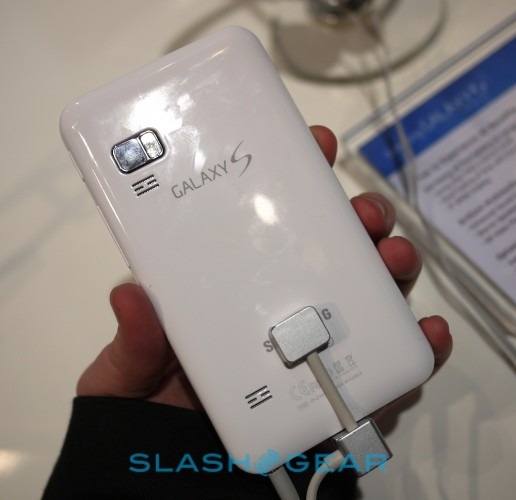 In the hand, we couldn't help but find the Galaxy S WiFi 5.0 a little unwieldy; like the Dell Streak, it can feel too much like there's a foot in each camp – smartphone-scale and tablet-scale – and convincing success in neither. Screen quality is strong, though it's an Super Clear LCD TFT panel rather than a Super AMOLED or Super AMOLED Plus, if a little lacking in clarity. It's only really side-by-side that you notice any shortcomings, however.
An HDMI output, stereo speakers and Samsung's SoundAlive audio DSP system round out the key specs. What we don't know at this stage is pricing; that's likely to be the deciding factor as to whether this oversized iPod touch rival can take on its Apple foe.