Samsung Galaxy S III Rado-style ceramic design finalized tips insider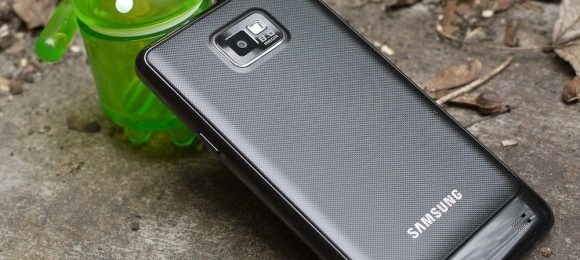 Samsung has reportedly finalized its design for the hotly-anticipated Galaxy S III smartphone, insiders claim, with the handset now headed to production ahead of its launch later in the first half of 2012. Preorders for the device are the highest in the Galaxy range's history, notorious tipster Eldar Murtazin claims, also lending weight to the rumors that the new Android device will use a ceramic casing rather than the plastic of its predecessors.
In fact, he says, the new Galaxy S III casing is more akin to Rado watches than anything we've seen before. The watch company is known for its hardened ceramic designs, which are both visually distinctive and scratch-proof.
The new casing material choice is only one of the advances Samsung is believed to have made with the new handset. The Galaxy S III is tipped to be just 7mm thick, aside from a bulge for an 8-megapixel, 1080p-capable camera, and be fronted by a 4.8-inch HD-resolution display. There's also HSPA+ connectivity, along with WiFi, Bluetooth, GPS and NFC connectivity expected, the latter believed to be integral to a promotional push alongside the 2012 Olympics at launch.
We'll presumably know more within the next three months, assuming Samsung sticks to its 1H2012 launch promise. With the Galaxy S II setting sales records for the firm, and spawning numerous variants across the North American markets and beyond, a whole lot is riding on this new Android flagship.