Samsung Galaxy S III pre-June reveal confirmed but MWC no-show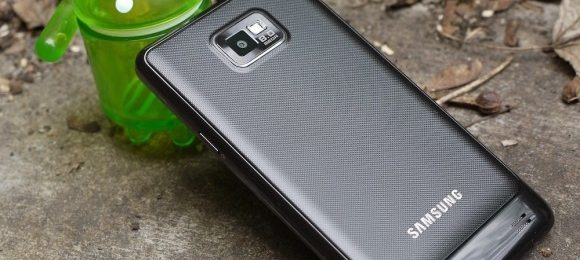 Samsung has confirmed that the Galaxy S III will not make its debut at Mobile World Congress 2012 later this month, with Galaxy S II follow-up expected to launch at an independent event sometime in the first half of the year. The later reveal will be "closer to commercial availability of the product" Samsung told TechRadar, fitting in with earlier rumors that despite the company's intention to bring the smartphone to MWC, that launch had been delayed.
"Samsung is looking forward to introducing and demonstrating exciting new mobile products at Mobile World Congress 2012. The successor to the Galaxy S2 smartphone will be unveiled at a separate Samsung-hosted event in the first half of the year, closer to commercial availability of the product. Samsung stays committed to providing the best possible mobile experiences for customers around the world" Samsung statement
Samsung has been coy with reasons as to why the Galaxy S III won't be revealed at the show this month, though there are several possibilities. Most obvious is some sort of manufacturing delay, with Samsung's envelope-pushing flagship encountering production issues. Alternatively, however, the company could be hoping to avoid the mad rush of new devices launched at the Barcelona show, with a standalone event giving the Galaxy S III more of a chance to shine.
That could mean a launch shortly after MWC 2012 – Samsung's stated window is anything between now and the end of June, after all – in which case the Galaxy S III could still reach the market before the second half of the year. Alternatively, with sales of the Galaxy S II breaking records, Samsung could be holding back on its new flagship until demand for the current model abates.
Of course, there's also the expected iPhone 5 in June or July, which Samsung could be hoping to go head-to-head with. The company hasn't been shy in targeting potential iPhone buyers in its advertising campaigns lately, with the Koreans coining the term "Samsunged" in their newest sniping short.
As for specs, we're expecting a big Super AMOLED display, likely running at 1280 x 720 HD resolution, with Ice Cream Sandwich and some TouchWiz modifications.