Samsung Galaxy S III to skip MWC 2012 claim insiders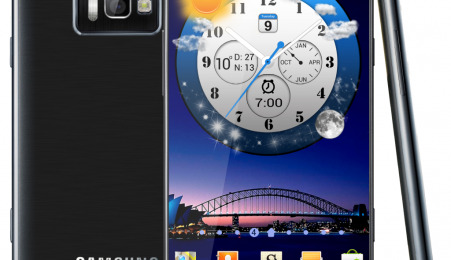 Samsung's Galaxy S III, the much-anticipated successor to the flagship Galaxy S II, won't be making a Mobile World Congress debut according to new rumors, with the Korean company holding off until later in 2012 to reveal the smartphone. Both BestBoyz and The Verge are reporting that Samsung will not bring the GSIII to Barcelona next month, with suggestions that there are currently at least two issues with the handset that have impacted the release date.
The exact nature of those issues is unclear at this stage, however, though with Samsung pushing the technology envelope with each successive Galaxy S device it's perhaps unsurprising that there could be problems encountered along the way.
Of course, Samsung hadn't confirmed that the Galaxy S III was a lock-in for Mobile World Congress this year anyway; that release timetable was also set by rumors. Still, there are suggestions that it was the Korean firm's initial intent to launch the handset at the show, a year after the company had unveiled the second-gen model.
Specifications and hardware details are in short supply – the image above is a fan-made render and not the real thing – though earlier this week there were suggestions that the smartphone would run a 1.5GHz to 1.6GHz quad-core processor and Ice Cream Sandwich with some UI reworking at Samsung's own hand. Meanwhile the display is believed to be HD-resolution – potentially the same 4.65-inch 1280 x 720 panel as in the Galaxy Nexus - while a whopping 12-megapixel camera is supposedly on the back.
We'll know more when Samsung officially reveals the smartphone, now expected to take place at a special event sometime in the first half of this year.
[via Android Community]