Samsung Galaxy S III with HD screen, quad-core processor, and ICS rumored for April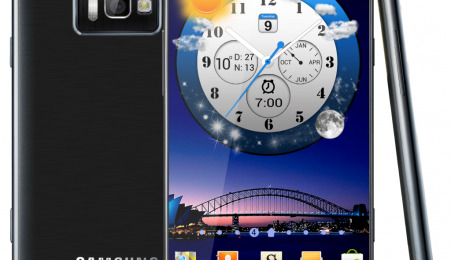 Eldar Murtazin, a tech blogger with a notorious track record and inside sources, claims that a yet to be announced Samsung Galaxy S III will be arriving in April, following an announcement at Mobile World Congress in late February. Murtazin may even have possession of the device, so he teases via a series of tweets.
The above image was originally deemed a leaked press image of the Samsung Galaxy S III, but later turned out to be a fake concept image. Nonetheless, the actual device could look quite similar and it's not difficult to guess what the logical progression in specs might be, although some have guessed more outrageously a 2GHz quad-core processor with 2GB of RAM.
According to Murtazin, the Samsung Galaxy S III will instead feature a 1.5GHz to 1.6GHz quad-core processor. This would certainly still require a larger battery to keep the device juiced up and per Murtazin's experience with the device so far, battery life seems to be decent.
Murtazin also reveals that the new handset features an HD resolution screen, a 12 megapixel camera, and will be running on Android 4.0 Ice Cream Sandwich with some software tweaks, which probably means an iteration of Samsung's TouchWiz UI.
[via Android Community]