Samsung Galaxy S III due April with NFC push tip marketeers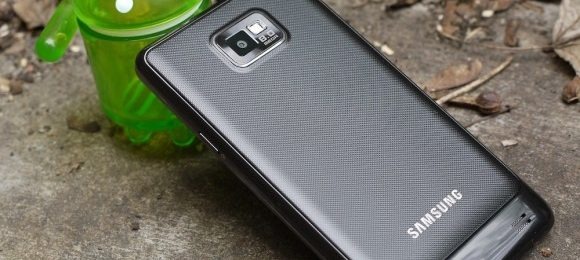 Samsung will launch the Galaxy S III in April, a Samsung-affiliated marketing executive has apparently confirmed, with a UK campaign tying the much-anticipated smartphone into the 2012 Olympics tipped. An April release had been tipped previously, but according to ZDNet Korea the Chiel Worldwide marketing agency has confirmed that a huge promotion will kick off that month for the Android device.
According to the marketeers, Samsung is pushing ahead with an NFC payments system using the Galaxy S III as its flagship device. A collaboration between Samsung, VISA and the Olympics had already been announced, with a special "Samsung Olympic and Paralympic Games mobile handset" promised.
NFC is just one of the elements tipped for the new Galaxy S III. The smartphone is also tipped to have a 1.5GHz quadcore Exynos processor of Samsung's own creation, along with a 4.8-inch display tipped for either 720p or 1080p HD resolution. There's also expected to be an 8-megapixel main camera with Full HD video recording, plus a 2-megapixel front-facing camera.
The whole thing is said to be wrapped up in a ceramic casing, a new material for Samsung, and an improvement over the existing plastic-bodied Galaxy S II. OS is expected to be Ice Cream Sandwich, with 4G LTE for supporting networks.
[via BGR]