Samsung Galaxy S III 4.8" display and ceramic chassis tipped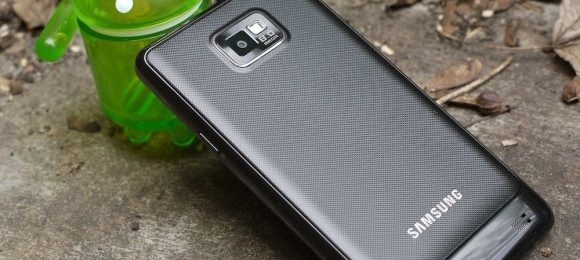 Samsung's much-anticipated Galaxy S III smartphone will pack a whopping 4.8-inch display, according to the latest rumors, along with the unusual choice of ceramic rather than plastic for the back panel. The oversized display hasn't been detailed by BGR's insiders as to technology or resolution, though a Super AMOLED Plus likely offering at least 720p HD is probably on the cards. Meanwhile, Samsung's publicly-stated intention of not revealing the Galaxy S III at Mobile World Congress next week is apparently so that it can prepare for a huge, simultaneous multi-location release.
In fact, the Korean company is tipped to be hoping to launch the Galaxy S III in more than 50 "markets or cities" at the same time, according to the tipsters. Previous high-profile Galaxy releases have been more staggered – some US carriers are only now getting the year-old Galaxy S II, for instance – but a release of this scale could be a serious feather in Samsung's cap in its PR campaign against Apple.
As for the ceramic, it's a relatively unique choice of material for a smartphone, though the Galaxy S III wouldn't be the first to sport it. Luxury phone brand Vertu has used ceramics before, though the company's handsets certainly aren't as advanced as the GSIII is expected to be. The key benefit would be in avoiding plastic – which makes the current Galaxy S II feel somewhat cheap in comparison to rivals – but not switching to metal, which usually requires more complex (and sometimes bulky) antenna designs to counterbalance the material's radio blocking potential.
That reduction in bulk is essential if Samsung's other rumored ambition with the Galaxy S III – that it just be 7mm thick - is to come true. The company supposedly set its engineers the challenge of trimming down the already slimline GSII with the next-gen variant, and apparently only the 8-megapixel camera will present a bulge in the otherwise waifish profile.
Other rumored specifications are HSPA+ connectivity, along with WiFi, Bluetooth, GPS and NFC, together with a 2-megapixel front-facing camera and Full HD video recording. HDMI output is also expected, likely through a microUSB port supporting MHL-HDMI. Ice Cream Sandwich seems almost a given, though we imagine Samsung will find it tough to resist adding a few TouchWiz-style tweaks to the UI.
[Thanks Kote!]