Samsung Galaxy S III just 7mm thick tip insiders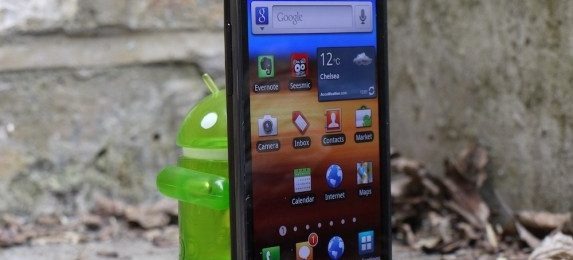 Samsung's Galaxy S III could launch as early as May 2012 and be just 7mm thick, according to South Korean sources, with the quadcore Android 4.0 smartphone testing all its creator's manufacturing expertise. The follow-up to the Galaxy S II had to be slimmer than the 8.49mm best-seller, Samsung apparently decided in March 2011, setting out to use 10- to 20-percent thinner components and a shaved-down PCB, ETNews reports, though the 8-megapixel camera will present a bump on the profile.
A 2-megapixel front facing camera for video calls is also promised, along with Full HD video recording. That will support playback via HDMI – presumably using an MHL-compliant microUSB port like many of Samsung's existing phones – and LTE connectivity is tipped as well.
Samsung confirmed last week that the Galaxy S III won't make its debut at MWC 2012 this month, though did say that the handset would be revealed sometime before then end of July. The company won't talk specifications, though the leak suggests we'll be seeing another Super AMOLED Plus display along with Android Ice Cream Sandwich.
We'd also expect to see HSPA+ on offer, along with NFC and the usual mixture of WiFi, Bluetooth, GPS and other sensors. Whether Samsung will subsequently have to follow Motorola's lead with the DROID RAZR MAXX and release a second version with a bigger battery remains to be seen.
[via OLED-Display]