This week we've gotten the opportunity to have a close-up look at both the AT&T version of the Samsung Galaxy S 4 Active and their official wireless charging kit for the original Galaxy S 4. The Charging Kit you're seeing here works with the Qi standard for wireless power pushing and has an extremely simple look to it. Should you want to use this kit for the Galaxy S 4 (complete with official backside casing replacement) or for a device like the Google Nexus 4, you're in luck: it's not half bad.
The station itself works with a rubbery top end with a light that turns on when you've got a phone that's able to work with it connected successfully. This machine is powered itself with a standard Samsung-made microUSB cord connected in turn to a wall plug. This whole setup comes in one color, too: gray.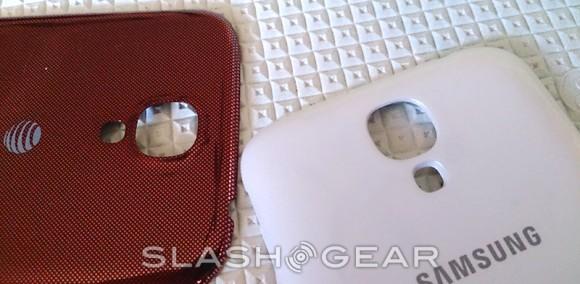 The other piece of this equation is a special backside case replacement for the Samsung Galaxy S 4. Because the original Samsung Galaxy S 4 doesn't work with wireless charging with its native set of hardware bits and pieces, you'll need this replacement back to make the magic happen.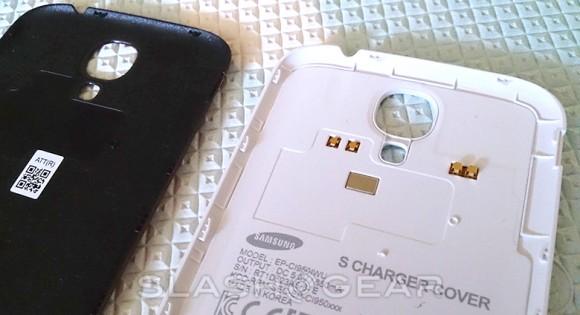 The Samsung Galaxy S 4 is ready to work with wireless charging officially – it's not able to work without this battery cover, but Samsung has made this battery cover specifically for the Galaxy S 4 for use with this charger in turn. Once you've got the battery cover back-end case attached to the Galaxy S 4, you'll also be able to work with alternate Qi charging bases, too.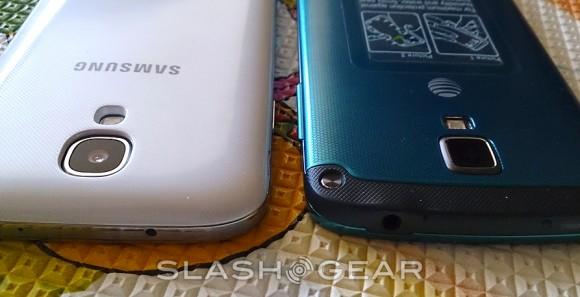 If you've got the LG-made wireless charging base we saw when the DROID DNA was released (or the more recent "world's smallest" charging base), you'll find it working here too – the same goes for the Nokia Lumia 920's original wireless charging base (with Fatboy pillow, too!). They're all working with the same standardized technology for this fabulous wireless fun.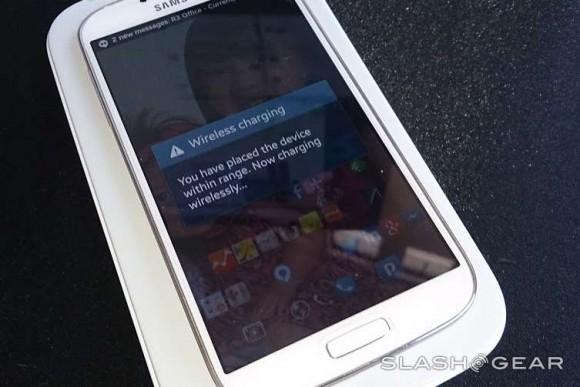 You'll want to have a peek at how much thicker this casing makes the Galaxy S 4, on the other hand, if you're the sort that goes for the thinnest possible solution. At the moment, this sort of add-on for the Galaxy S 4 is your only way in to wireless charging – unless, of course, you want to make some home-made hardware hack magic. Whatever you like!