LG's "world's smallest" wireless charger hands-on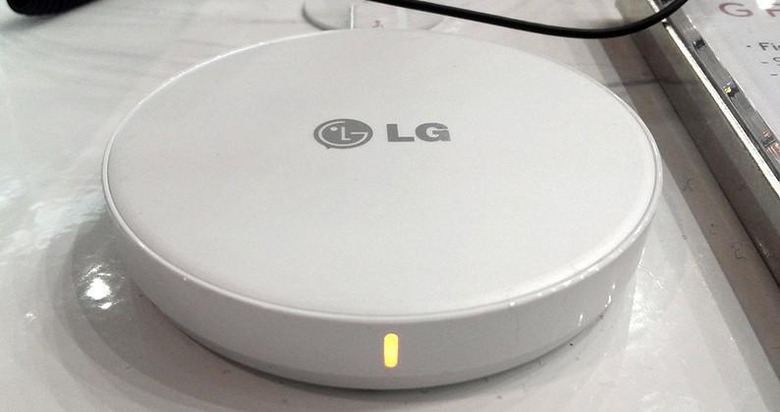 LG announced what they call the "world's smallest" wireless charger for smartphones here at Mobile World Congress in Barcelona. We ended up getting a peak at the new accessory just to see how small it really is. The result? It's not necessarily tiny by any means, but it does shave off a few centimeters compared to other wireless charging devices.
The hockey puck wireless charger, dubbed the WCP-300, charges up Qi-compatible devices, like LG's own Nexus 4, Spectrum 2, and Optimus G Pro, and it sits at just 6.9cm in diameter. The back plugs into a traditional microUSB port in order to feed juice to devices wirelessly. However, only the Spectrum 2 and the Nexus 4 support the wireless charger in the US.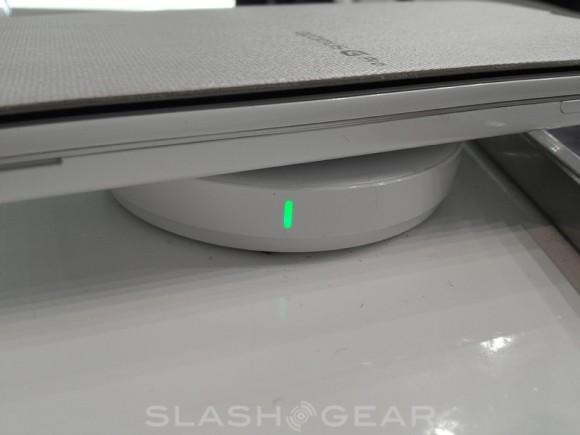 Of course, though, LG will be releasing more smartphones in the future with Qi wireless charging functionality, and the company hopes that more smartphones will jump on board with the wireless charging protocol as well. After all, the wireless charger doesn't do much good if you don't have a phone that supports it.
LG will be releasing the wireless charger in South Korea this week at a price of 65,000 won (around $60). However, the company expects to roll out the accessory worldwide over time, so it'll arrive in the US at some point this year we're hoping. Plus, $60 isn't too bad of a price for the world's smallest wireless charger, so hopefully LG keeps it that way when it eventually comes to the US.