Samsung Galaxy Note III, Xperia Z1 release dates spilled by 3 UK roadmap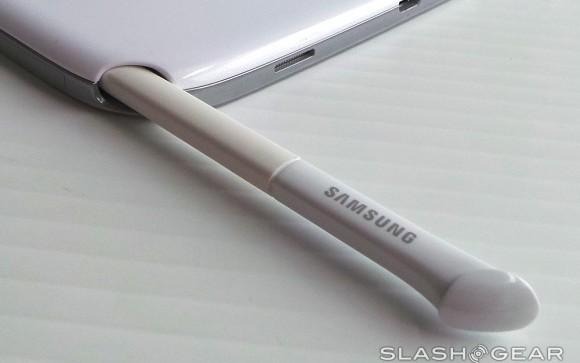 A prospective roadmap of releases has been leaked today detailing the upcoming arrival of both the Samsung Galaxy Note III and the Sony Xperia Z1, aka Honami. These devices have been tipped as getting their first full showing during the Berlin-based festivities at IFA 2013 at their own unique events on the 4th of September. If this release schedule is correct, both devices will be on the market in the United Kingdom by the end of the month.
This release schedule comes from an anonymous source via Engadget and also shows off a bit more information on what the carrier currently works with – if you did not know – including 3 other Samsung devices and four more Sony devices. What's strange about this list – and leads us to believe that it's either very rudimentary or not real at all – is the fact that the Samsung category has two Sony products in it rather than filtering said products into the dedicated Sony list.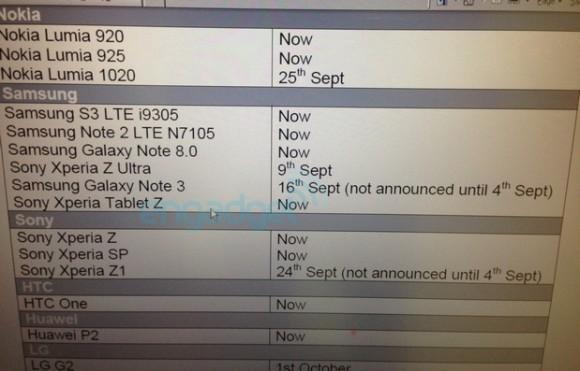 This listing also shows that the LG G2 will be arriving on the first of October – quite a ways away for a device that's already been announced in the United States. The LG G2 release date is not yet solidified in the United States as such.
This series of devices signifies the oncoming wave of Qualcomm Snapdragon 800 processors appearing in big-name smartphones. As promised by Qualcomm last month, there is to be no shortage of devices with this processor aboard, with each of the major manufacturers bringing at least one device with the SoC aboard by the end of the year.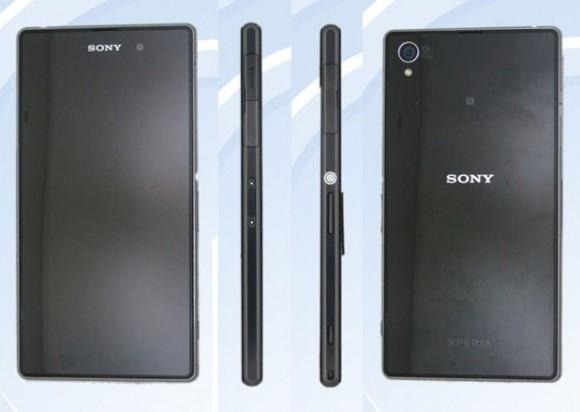 What'll be interesting to see is how this affects the way the devices are distributed across the planet as the architecture allows for multiple-carrier LTE support. Because the USA-based carriers in the top tier are still quite bent on getting their own apps and unique brand label on the devices they carry, it's likely not a whole lot will change inside our borders.