LG G2 Hands-on with benchmark tests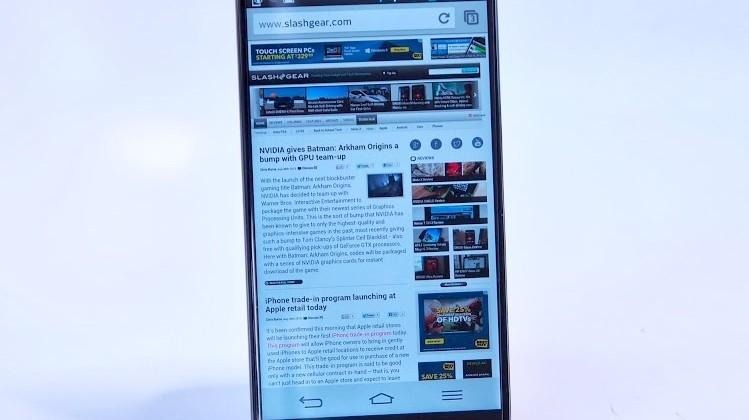 With the LG G2 the ante has been upped by LG – and not just by the addition of backside-facing physical buttons. Here we're taking an early look at the smartphone in its international iteration with a series of benchmark tests, ranging from internet-based to processor-based – but beware: this device does not have an absolute final market-ready software build aboard. Instead we've got a unit straight off the assembly line, so to speak.
That said, we're still dealing with a Qualcomm Snapdragon 800 quad-core SoC. This processor is the same aboard the Samsung Galaxy S4 LTE-A (limited to parts of Asia only) and a series of next-generation devices like the HTC One Max (not quite official yet), Sony Xperia Z Ultra, and ZTE Grand Memo. This is the Qualcomm Snapdragon 800 MSM8974 edition of the processor, complete with Krait 400 technology.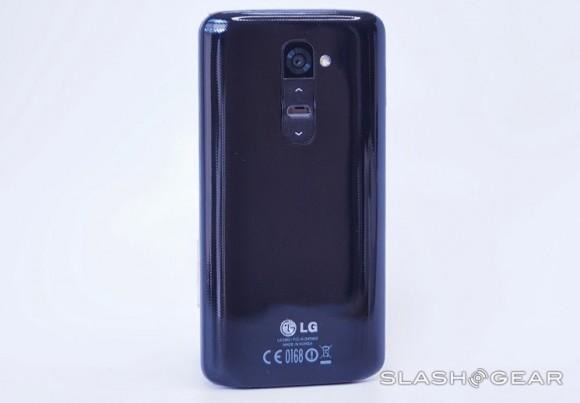 Meanwhile you're working with an Adreno 330 (QSXGA/2160p) bit of graphics processor technology clocked in at 450 MHz. DSP is Hexagon, QDSP6V5A @600 MHz while you're working with 32-bit dual-channel 800 MHz LPDDR3 (12.8 GB/sec) memory. What we're testing here is how well the device performs in a series of synthetic tests. They're designed to give a very general idea of how well the device performs according to a series of CPU and GPU-intensive tests.
These tests do not show the LG G2 performing as well as the Qualcomm Snapdragon 800 Developer Device we tested earlier this year. Of course that device was optimized for performance with the processor about as perfect as it could be with Qualcomm at the helm, and we're talking about comparing a 4.3-inch display with 720p to the LG G2 display at 5.2-inches and 1080p – that can be a world of difference in how hard a processor has to work to kick out these results.
Also included below are a few Battery readouts – remember these are very, very preliminary as the software on this device is not yet finalized for market release.
We'll be bringing you an extended bit of hands-on time with this device over the next few days, followed by a full review of the LG G2 when we've had plenty of time with it behind-the-wheel. Let us know what you'd like to know about this device and we'll do every test you can imagine!