Samsung eyes enterprise for Galaxy Tab sales success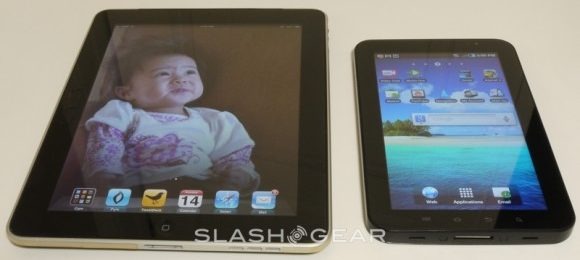 Samsung is betting on enterprise interest in their Galaxy Tab to give sales a shove, with Mobile Comms SVP Lee Don Joo expecting the Tab's compact form-factor and software flexibility to make the Android slate a hit in hospitals and insurance companies. "There will be pretty big demand" as staff look to replace laptops and paper documentation, the exec suggested.
Meanwhile Korean sales have supposedly been "explosive", and Samsung still expect to see one million unit sales by the end of 2010. That's despite analyst and industry concerns over the Galaxy Tab and the tablet market in general; analysts have predicted that the whole tablet segment will underperform, and suggested that Samsung has dramatically slashed production accordingly.
NVIDIA CEO Jen-Hsun Huang went further, describing the Galaxy Tab as little more than a big phone and not a true tablet device. Samsung is yet to announce any official sales figures for their slate, which went on sale with T-Mobile, Verizon and other US carriers in the past few weeks.