Samsung ATIV Book 9 Plus hits USA with SideSync this month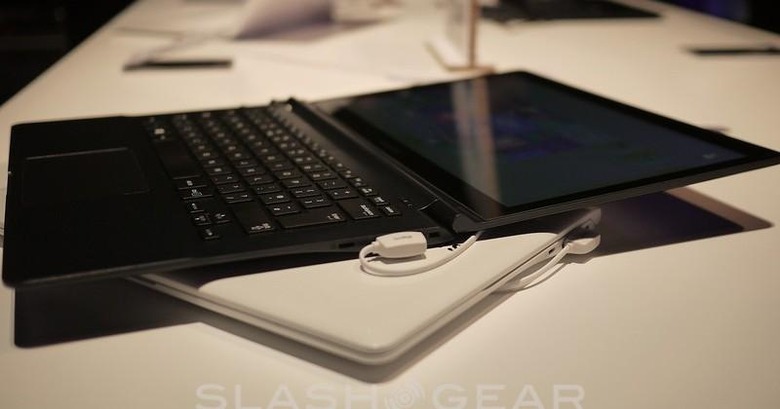 Perhaps you've heard of the Samsung ATIV Book 9 Plus before – it was originally announced in a flurry of device drops back in June at an event that also unveiled desktop machines like the Samsung ATIV One 5 Style. This next-generation ATIV notebook is now being ushered in for its USA-based release this morning alongside full compatibility with Samsung's newest ecosystem-tying software SideSync under a display so bright and sharp that you may very well want to replace your old machines entirely.
The Samsung ATIV Book 9 Plus takes what we've seen in our recently reviewed Samsung ATIV Book 6 and amps it all up with a 13.3-inch QHD+ display at 3200 x 1800 pixel resolution. This touchscreen display is covered with Corning Gorilla Glass and works with 320nit SuperBright technology. Inside you'll find a 4th gen (Haswell) Intel® Core i5 Processor 4200U, 4GB DDR3 RAM, and a 128GB SSD.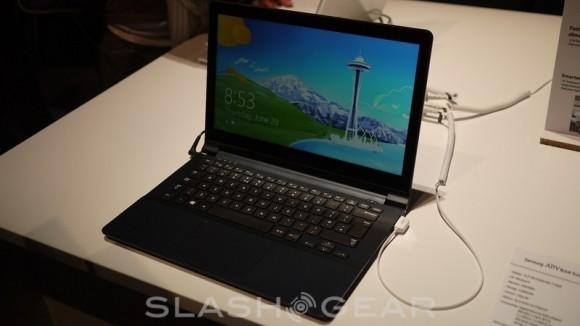 This notebook is said by Samsung to clock in at 7.5 hours of battery life (MM12) and works with "lightning-fast" boot and wake speeds. Samsung notes that the Samsung ATIV Book 9 Plus can boot up from zero in as little as 5.9 seconds and wake from sleep as quick as 0.9 seconds.
Samsung's proudest feature – or so it would seem – for this and a set of similar devices being released this summer is SideSync. With this bit of functionality, users will be able to switch relatively seamlessly from working on a Samsung Galaxy smartphone to working with a Samsung notebook or tablet. Connecting either with a USB cable or wirelessly, smartphone content and connectivity is shared with the notebook, the notebook then able to control the smartphone in kind. Neat stuff!
The Samsung ATIV Book 9 Plus will be available for pre-sale orders on August 18th for a cool $1,399.99. Have a peek at SlashGear's Samsung ATIV Book 9 Plus hands-on from the big Samsung event earlier this year for more up-close photos and details.