The debate about whether a laptop can be adequately replaced with a tablet is a hot one, usually drawing passionate arguments from both sides of the fence. For some it isn't a viable option, but others who use their laptops for casual browsing, watching videos, and playing simple games increasingly wonder the point of keeping around a laptop when a tablet best suits their needs. For those people, a handful of accessories will take you full circle, enabling your tablet to double as a laptop when necessary.
Keyboard Case
Though you needn't go with a case to use your tablet as a laptop (a tablet stand and wireless keyboard will work), it is arguably the most convenient way to make the transformation, particularly if you're frequently on the go.
Tablet cases come in many varieties — some makers sell their own cases made specifically for the tablet models, but there are third-party options that might better serve your needs. The Zagg Auto-Fit keyboard case is one example, able to fit nearly any Android tablet ranging from 7- to 10-inches. Similar cases exist for the iPad.
Many keyboard cases work in conjuction with a "kickstand" of some sort, which limits the tablet in a way that laptops aren't subjected to. For those who don't like this, there are some alternatives, with the ClamCase perhaps being the best example. These keyboard cases are fitted with a hinge that is entirely more laptop-like.
Wireless Mouse
It might seem like an obvious accessory, but many think they can comfortably make the transition to a full-time tablet setup without using a mouse. Unless you use a keyboard case that comes with an integrated trackpad, constantly reaching to tap, swipe, and drag your finger across the display gets old after a while. Obviously, this will depend on what kind of tablet you have.
A Bluetooth mouse is your best bet (and perhaps your only option if your slate doesn't have a USB port). There are hundreds of varieties on the market, including ones that are ambidextrous, offerings designed specifically for Windows 8, and and even some odd ones designed with national flags if you're particularly patriotic.
Extra Storage and Charger
This depends on your tablet and whether you choose a case. Some cases feature an integrated battery that boosts the device's overall run time, making the need for an external battery charger unnecessary. If you're frequently out and about without easy access to a charger or if your tablet has a short battery life, however, getting an external battery charger can be an ace in the hole for keeping you charged on a long flight, wait in the lobby, or road trip.
There's the massive Cobra JumPack, which also promises to jump start your car if you ever need it. Other options includes the Jackery Fit, which totes a 7500mAh battery and tosses an integrated flashlight in the mix, the Mugenizer N11 with integrated Qi wireless charging, and D-Link's AC750 portable router and charger combo, among others.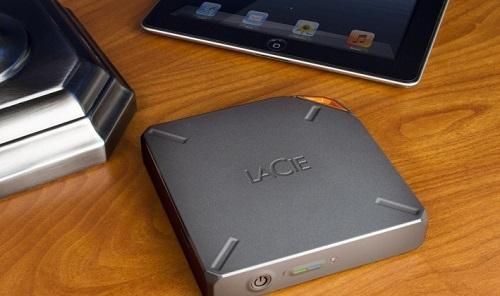 Extra storage, meanwhile, is also dependent on your device and how you use it. Some tablets offer substantial storage, and so toting around an external drive is unnecessary. Similarly, the use of cloud storage can also mean an external drive is unneeded. For other cases, an SD card or microSD card is usually the most convenient option, but those with more demanding storage needs can take advantage of a wireless HDD like the the LaCie Fuel for Apple device owners or Toshiba's Canvio for something more device-agnostic.